Edimax Whole-Home Mesh Wi-Fi System and Latest AirBox and AirTracker Solutions on Display at IFA 2017 in Berlin, Germany
Taipei, Taiwan – August 04th, 2017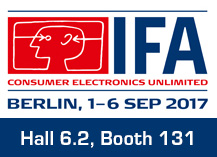 Edimax Technology, a leading networking solutions provider, will exhibit a range of award winning Smart Home and IoT products at IFA 2017 in Germany, including the seamless Whole-Home Wi-Fi System and state-of-the-art AirBox air-quality monitoring and AirTracker LoRa location tracking solutions. Edimax's exhibition will be on display between September 1st - 6th at Berlin ExpoCenter City Hall 6.2, Booth 131, featuring live product demonstrations and helpful, expert staff available for consultation.
Set across 1.6 million square feet at the Berlin Exhibition Grounds, IFA is a world-renowned global platform for manufacturers and retailers with over 1800 exhibitors and thousands of media representatives in attendance. Edimax looks forward to sharing the ongoing success story of the global AirBox project, as well as showcasing proven smart home and IoT networking solutions for visitors from all corners of the world.
Seamless Roaming with Gemini Whole-Home Mesh Wi-Fi System & Smart Home with Alexa Skills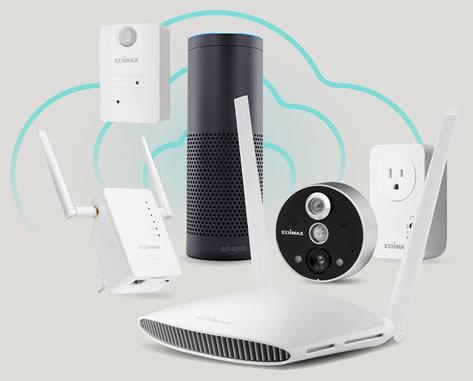 The Gemini Whole Home Mesh Wi-Fi system creates a high-speed mesh Wi-Fi network quickly and easily. Family, friends and guests can benefit from Wi-Fi freedom without buffering or lost connections. And a range of Gemini packages to suit any home are available: with one, one-plus-one, or one-plus-two device packages all being offered. Whether iOS or Android, any devices at home can connect to seamless roaming Wi-Fi with a single Wi-Fi name that eliminates manually Wi-Fi (SSID) switching, since devices automatically connect to the best available Wi-Fi as you move around. And setup just takes a few minutes, running Edimax iQ Setup on a smartphone to connect the first device and then others automatically sync to the network with no more settings needed. The system features supercharged 11ac speeds so the entire household can experience superfast streaming, gaming or 4K/HD video. Gemini Whole-Home Mesh Wi-Fi system improves Wi-Fi reliability at home for all popular smart home devices: smart plugs, home sensors or wireless cameras. And Gemini Whole-Home Mesh Wi-Fi system makes the hottest home voice control services such as Amazon Alexa, work better.
AirBox: Leading Air-Quality Monitoring Solution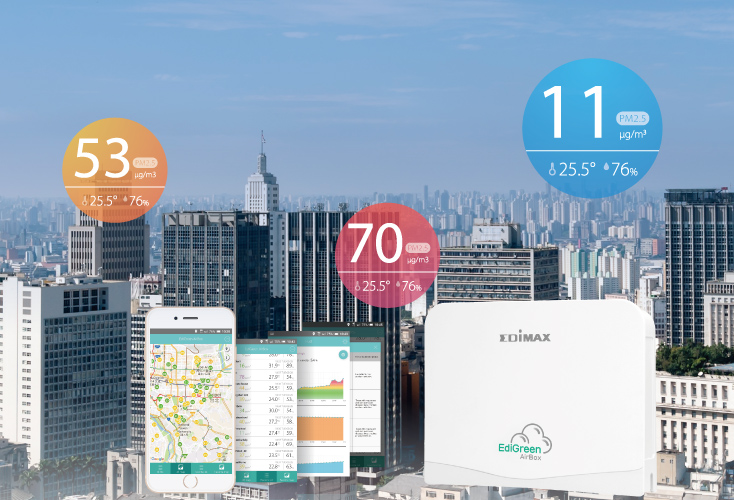 The success story of Edimax's AirBox, the world's leading network and big data total air-quality monitoring solution, continues to strengthen. Already deployed in more than 1300 schools, AirBox offers real-time detection of air pollution levels, anywhere, anytime. The AI-2002W smart IoT indoor air-quality detector can identify more than ten harmful particulates/substances such as PM2.5, HCHO, CO2 and TVOC, and Edimax invites city governments, schools and global citizens to join the AirBox project, collectively raising air-quality awareness and developing more livable cities around the world.


AirTracker: Location Tracking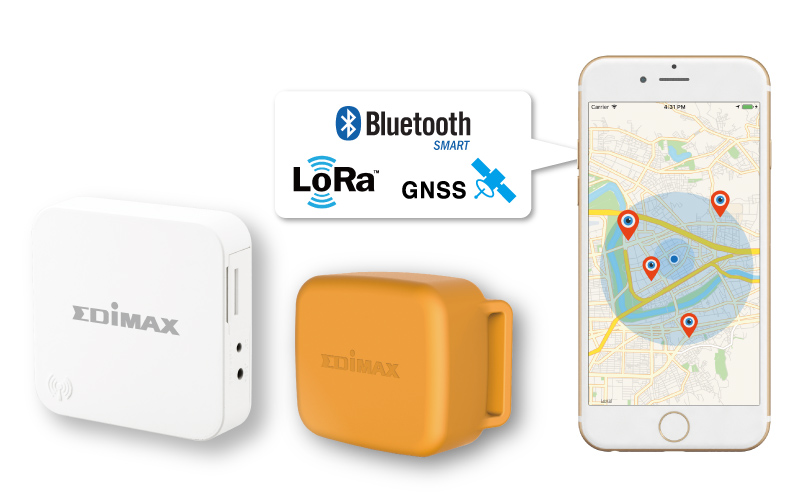 The Edimax AirTracker boasts a 5km range and consists of the AT-101G, a portable outdoor signal receiver alongside the iF award-winning AT-101T, a wearable outdoor tracker. A single AT-101G portable receiver can detect up to fifty AT-101T portable trackers and provide real-time positioning of each connected tracker. The AirTracker system can pinpoint the location of loved ones or precious items and is an ideal solution for camping, hiking or other outdoor group expeditions and could equally be used for other applications such as establishing 'safe zones' around homes to monitor children or the elderly. The AT-101T was proudly announced as an iF Product Design Award winner earlier in 2017, based on criteria including design quality, innovation, functionality and ergonomics.
Edimax's booth can be found at Hall 6.2, Booth 131 from September 1st to 6th and will also feature Edimax innovations such as network cameras, smart plugs and smart sensors with brand-new Amazon Alexa integration. To learn more, visit www.edimax.com or contact
marketing@edimax.com.tw
.
About Edimax Technology
Edimax Technology is dedicated to the design, development and manufacture of smart networking solutions for homes and business. With 31 years of dedication and a worldwide footprint, the company provides superior solutions that combine the latest and best-fitting technology with customer needs. 20 branch offices around the world offer direct, real-time services and support to more than 300 partners across 70 countries. With ISO 9000/14000 certification and recognized by Interbrand as one of the top 35 global Taiwanese brands, the company consistently delivers advanced networking solutions and services based on its core values of Quality, Service, Innovation and Integrity (QSII).
IFA 2017, Berlin, Germany, Whole-Home Mesh Wi-Fi System, AirBox, AirTracker, Smart Home, IoT