Edimax Scoops Double Design & Innovation Awards at Computex 2014
Edimax Scoops Double Design & Innovation Awards at Computex 2014
EW-7288APC 5GHz Wi-Fi Access Point & EW-7438RPn Air N300 Smart Wi-Fi Extender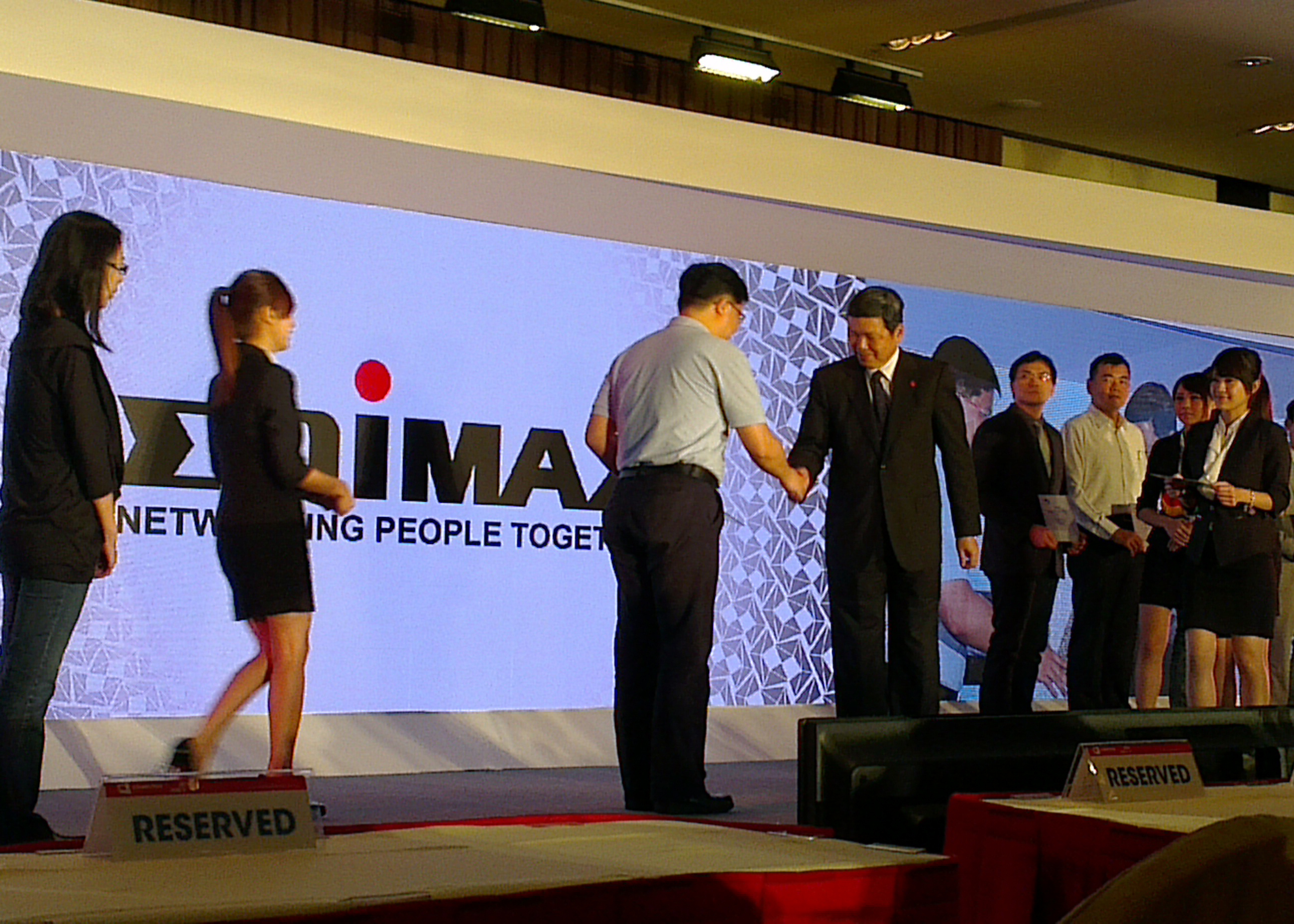 Taipei, Taiwan – June 03, 2014
Edimax Technology, a leading networking solutions provider, has proudly announced that two of its latest products have received the prestigious Computex d&i award 2014. The winning products represent excellence in design, quality and function as judged by a team of expert, international jurors and were presented with the awards during the June 2nd Computex 2014 pre-show press conference.
Computex is the world's leading ICT exhibition, located at the heart of global ICT manufacturing in Taipei, Taiwan and features 1,700 exhibitors displaying cutting-edge technology. A platform for high-profile product launches from some of the world's most influential technology giants, the show attracts industry analysts, journalists and observers from all corners of the globe and the sought-after d&i (design & innovation) awards are a showcase for some of the most exciting new technology to emerge in 2014.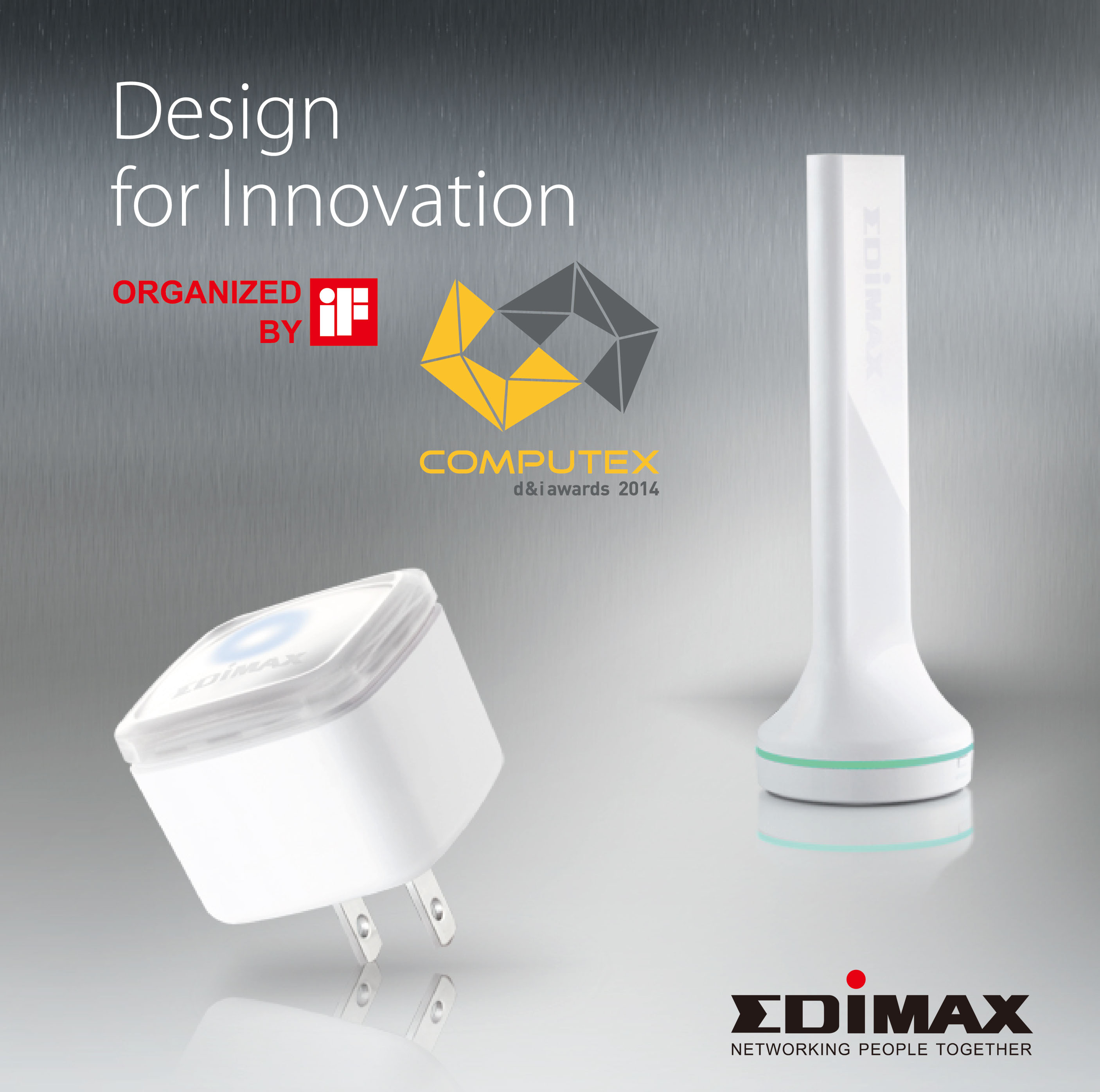 Hosted by the Taiwan External Trade Development Council (TAITRA) in cooperation with the world-leading industrial design institution iF Design – the d&i awards are based on criteria including craftsmanship, innovation, environmental friendliness, functionality and ergonomics, and winning products will go on a world tour exhibition to other major ICT tradeshows around the globe.
The winning products are the EW-7288APC 5GHz Wi-Fi Access Point and the EW-7438RPn Air N300 Smart Wi-Fi Extender. The EW-7288APC is the world's first dedicated 5GHz 11ac Wi-Fi access point, featuring a visually striking yet functional design and offers an easy upgrade to 5GHz 11ac dual-band Wi-Fi for the next-generation of smartphones, laptops and tablets with 11ac adapters.
The EW-7238RPn Air is a smart Wi-Fi extender with powerful performance, user-friendly functionality via the free Android & iOS app, and a remarkable tiny size. Edimax's full range of home and business networking solutions are on display at Computex 2014 located at Booth T101A, Taipei International Convention Center until June 7th the latest in smart, connected homes and 802.11ac technology.
About Edimax Technology
Edimax Technology is dedicated to the design, development and manufacture of smart networking solutions. Since Edimax was founded in 1986, the company has grown to be among the world's leading manufacturers of advanced network communication products. Edimax is headquartered in Taiwan (Republic of China) and has been listed at the Taiwanese Stock Exchange since 2001. In 2003, Edimax was ISO 9001 and ISO 14000 certified. Edimax's product portfolio fulfils the needs of any networking and IP surveillance architecture or application requirements.