Sistema Wi-Fi per l'ufficio libero da problemi
Ufficio

Passaggi semplici

Reti Wi-Fi
Office Wi-Fi ovunque
Per gni tipo di ufficio e attività
Installazione e gestione senza alcuno sforzo
Gestione automatica

I tre AP sono preconfigurati e autogestiti.

Interfaccia utente intuitiva

L'interfaccia è basata su icone per delle configurazioni semplici e intuitive.

E-MAP

Mostra la copertura wireless e lo stato dei tuoi AP su E-MAP.
Licenza di gestione Wi-Fi gratuita
Massima efficienza in termini di costi. Non occorre alcun software per server o controller. Nessun costo di licenza che consente un risparmio del Total Cost Ownership (TCO).
Secure Separated Three Wi-Fi Networks
Office Network

Each employee has his/her own Wi-Fi access account and password.

Guest Network

Login to guest network via captive portal and SMS authentication.

Device Network

Access Control List (ACL) to manage wireless equipment.
Semplice, completo ed espandibile sistema di Wi-Fi per l'ufficio
Office 1-2-3 comprende tre AP ed è espandibile fino a un totale di 16 AP.
Installazione facile!
Attiva e rendi funzionantei il Wi-Fi del tuo ufficio in pochi minuti!
1.

Collega gli AP dell'Office 1-2-3 allo switch della rete esistente. (Gli AP possono essere alimentati tramite POE.)

2.

Scarica l'utility IP Finder e automaticamente il Sistema rileverà gli AP dell'Office 1-2-3.

3.

Segui le istruzioni della procedura guidata dell'interfaccia utente basata su Web e tramite le icone configura facilmente le reti Wi-Fi in pochi passaggi.
Semplice ma potente!

Office Wi-Fi System
Wi-Fi dedicato per uffici ad alta densità per un massimo di 100 dipendenti.
Sistema Wi-Fi autogestito e preconfigurato per un'installazione semplice.
Sicurezze separate per le reti Wi-Fi: rete ufficio, rete ospiti e rete dispositivi.
Funzionamento semplice e rapido con IP Finder basato su Windows.
Massima efficienza in termini di costi. Non occorre alcun software per server o controller.
Sistema Wi-Fi espandibile fino a un totale di 16 punti di accesso.
Distribuzione flessibile del POE. Sono supportati IEEE 802.3at PoE E IEEE 802.3af PSE Out.
802.11ac Wave 2 ad alta velocità e MU-MIMO efficiente per servire più dispositivi contemporaneamente.
Connessione Wi-Fi ad alte prestazioni con Beamforming, AirTime Fairness (ATF) e Band Steering.
Il server RADIUS integrato gestisce fino a 256 account utente.
Ulteriori informazioni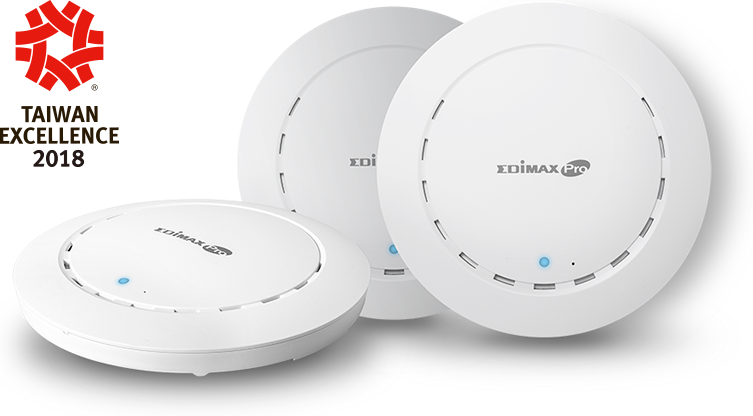 Access Point aggiuntivo per Office 1-2-3
prossimamente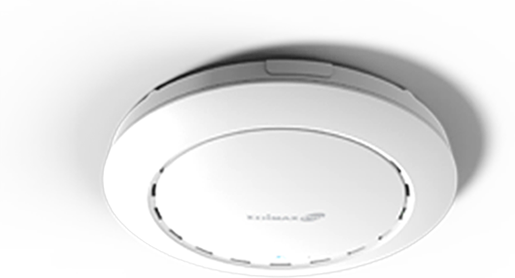 Contact Us
Feel free to contact EDIMAX representative to find out more where to buy or how the EDIMAX solutions and products can benefit your business and customers.