Edimax Announces Release of Smart Plug with Power Meter SP-2101W
Taipei, Taiwan
Edimax Technology, a leading networking solutions provider, today announced a new addition to its Smart Plug product range with the SP-2101W Smart Plug Switch with Power Meter.



The switch features a slim design and plugs into any wall socket, providing control to switch or schedule a connected electronic device on or off using a free, easy to use smartphone app. Helpful, safe and efficient, the smart plug also incorporates a built-in power meter, allowing you to monitor and manage your power usage and build and intelligent, energy-efficient home.

The power meter provides valuable data about power usage, with daily, weekly or monthly stats available to help you identify where you can save energy, presented via easy to understand visuals in our free smartphone app. And the innovative auto-budget feature enables you to set limits for how much power your device uses, using kWh or units or your local currency.


Designed to make life more functional, Smart Plug products make homes and modern lifestyles more dynamic, giving users intelligent control over all of their electronics.
Control and check your appliances remotely from the convenience of your smartphone wherever you are and never worry about forgetting to turn something off when you go out again. Or switch on the lights, coffee machine or anything else you want just in time for when you get home.
Developed to suit your lifestyle, setup and installation is all done wirelessly and the smart plug features an email notification function to keep you up to date. A built-in scheduling function also allows you to program intelligent schedules to make your home smarter and more energy efficient via the smartphone app.
The app works with iPhone, iPad & Android and the smart plug features helpful LED status indicators, on/off and reset buttons, upgradable firmware for future updates and tweaks - and is available now.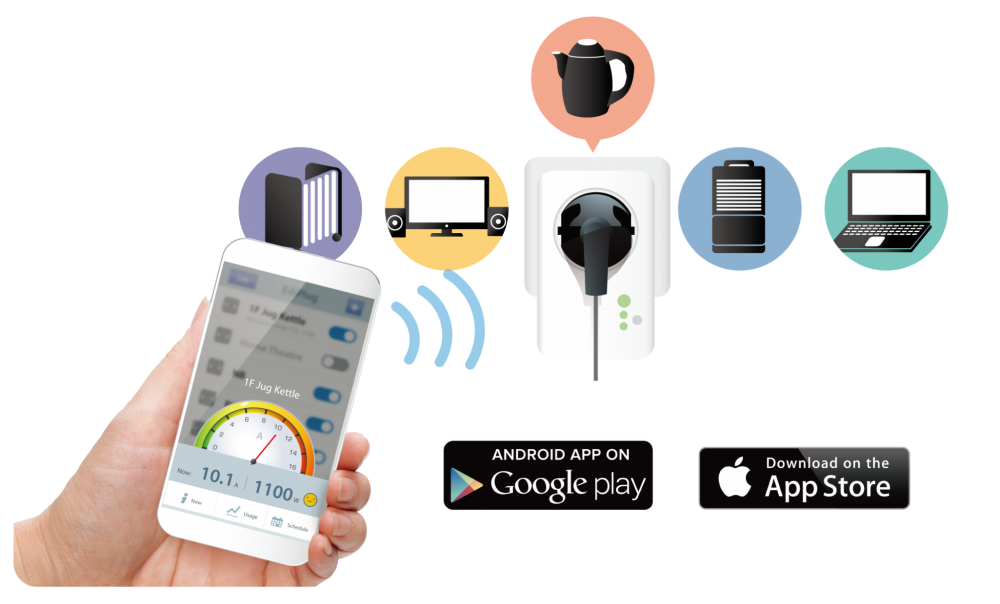 ---
About Edimax Technology
Edimax Technology is dedicated to the design, development and manufacture of smart networking solutions. Since Edimax was founded in 1986, the company has grown to be among the world's leading manufacturers of advanced network communication products. Edimax is headquartered in Taiwan (Republic of China) and has been listed at the Taiwanese Stock Exchange since 2001. In 2003, Edimax was ISO 9001 and ISO 14000 certified. Edimax's product portfolio fulfils the needs of any networking and IP surveillance architecture or application requirements.