Nieuwste generatie draadloos netwerken
De BR-6478AC ondersteunt de nieuwste generatie IEEE 802.11ac draadloze standaard, wat hogere gegevenssnelheden in de 5GHz band betekent. Met 300Mbps snelheden in de 2.4GHz band en 876Mbps snelheden in 5GHz is de BR-6478AC ideaal voor HD videostreaming en de overdracht van grote bestanden. De router is tevens backward-compatible met 802.11a/b/g/n/ waardoor compatibiliteit met alle Wi-Fi apparaten verzekerd is.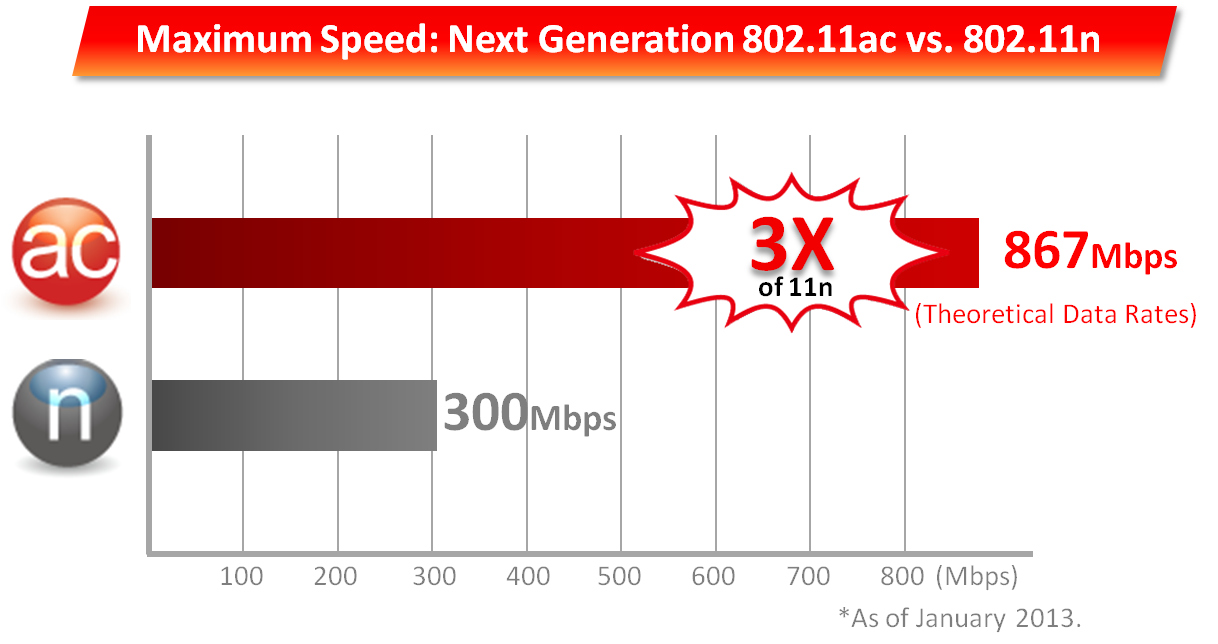 Concurrent Dual-Band Wi-Fi en Gigabit Ethernet Connectiviteit
De Edimax BR-6478AC router biedt gelijktijdige 2.4GHz (802.11n) en 5GHz (802.11ac) draadloze netwerkconnectiviteit voor maximale flexibiliteit in gebruiksgemak. Daarnaast, is de router voorzien van vier gigabit LAN-poorten en een gigabit WAN-poort en biedt gegevenssnelheden tot wel 1000Mbps voor gebruikers die behoefte hebben aan maximale netwerkprestaties. Dankzij de gigabit Ethernetverbinding, biedt de BR-6478AC gebruikers snelle en probleemloze mediastreaming of netwerkgaming.


Het Revolutionaire iQoS
Het revolutionaire 'iQoS' is het antwoord van Edimax op de behoefte aan een snellere, eenvoudigere en efficiëntere manier voor het beheren van de internetbandbreedte. Ondanks het feit dat Quality of Service (QoS) een veel voorkomende functie is in veel routers op de markt, hebben meestal alleen gevorderde gebruikers echt de kennis die nodig is om de complexe parameters in te stellen. Edimax heeft daarom de QoS-functie opnieuw ontworpen met gebruikersvriendelijkheid en toegankelijkheid in gedachten. Dankzij de eenvoudige en intuïtieve gebruikersinterface kunnen gebruikers de prioriteitsinstellingen voor bandbreedte instellen met slechts enkele muisklikken. Met QoS kunt u tegelijkertijd gamen, video streamen, VoIP-toepassingen en BT clients gebruiken zonder de gebruikelijke vertragingen en onderbrekingen. Een originele, efficiënte en effectieve manier om uw internet bandbreedte te beheren.


WPS (Wi-Fi Protected Setup) knop & ingebouwde WLAN Aan/Uit knop
Met de BR-6478AC kunnen gebruikers beveiligde verbindingen opzetten tussen WPS-enabled apparaten, simpelweg door op de WPS-knop te drukken - u heeft daardoor geen last meer van complexe set-up en configuratieprocedures. En dankzij de ingebouwde WLAN aan/uit schakelaar kunnen gebruikers eenvoudig de draadloze verbinding aan en uit zetten zonder in te hoeven loggen op de gebruikersinterface -een eenvoudige manier om elektriciteit te besparen als de router niet in gebruik is.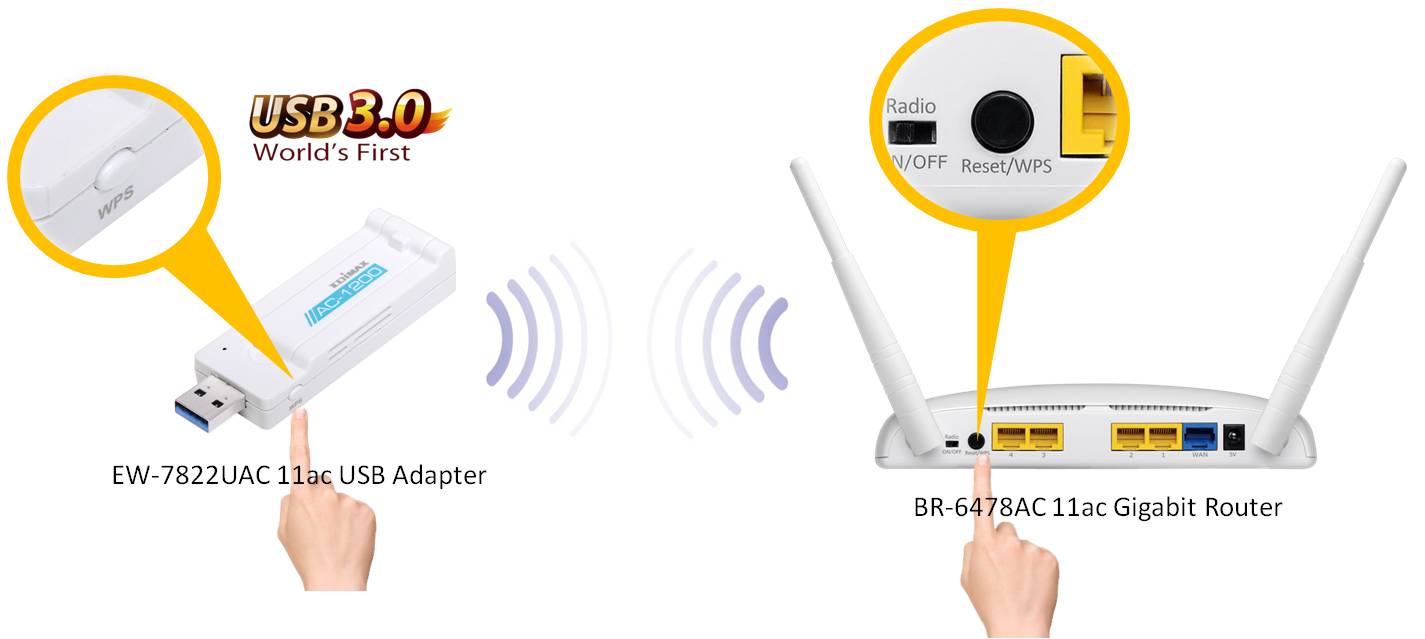 APPLICATION DIAGRAM