De Edimax 1MP PT Auto Tracking Mini Dome met handpalm formaat is de kleinste PT dome netwerkcamera op de mark met auto-tracking, auto-pan scan, en preset punten voor patrouille mogelijkheden. Het is speciaal ontworpen voor winkels en kantoren. Met een ?92mm x 63mm klassieke witte behuizing valt de camera niet op in de omgeving en voelt daarom niet als een dreiging voor klanten of werknemers, terwijl de sterke tracking en cruise functies uitgebreide bescherming en opname mogelijkheden bieden.
Mini handpalm formaat ontwerp
Stijlvol mini handpalm formaat met een ?92mm x 63mm klassieke witte behuizing die niet opvalt in de omgeving en daarom niet voelt als een dreiging voor klanten of werknemers.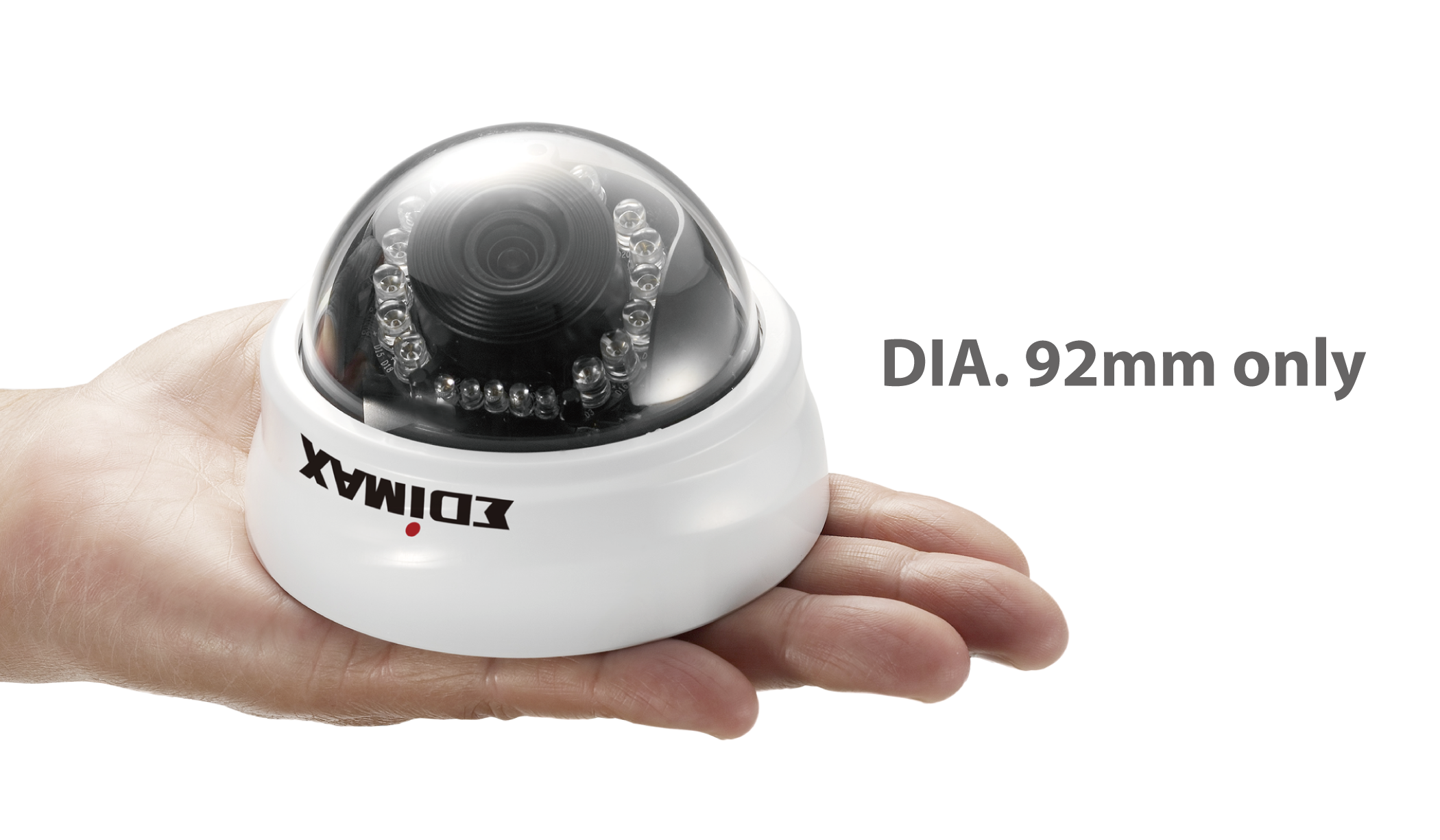 ---
Pan/Tilt & Auto Tracking
Pan & Tilt (PT) mogelijkheid die automatisch kan worden aangepast. Uitgerust met auto tracking om de camera in staat te stellen automatisch bewegende objecten te volgen.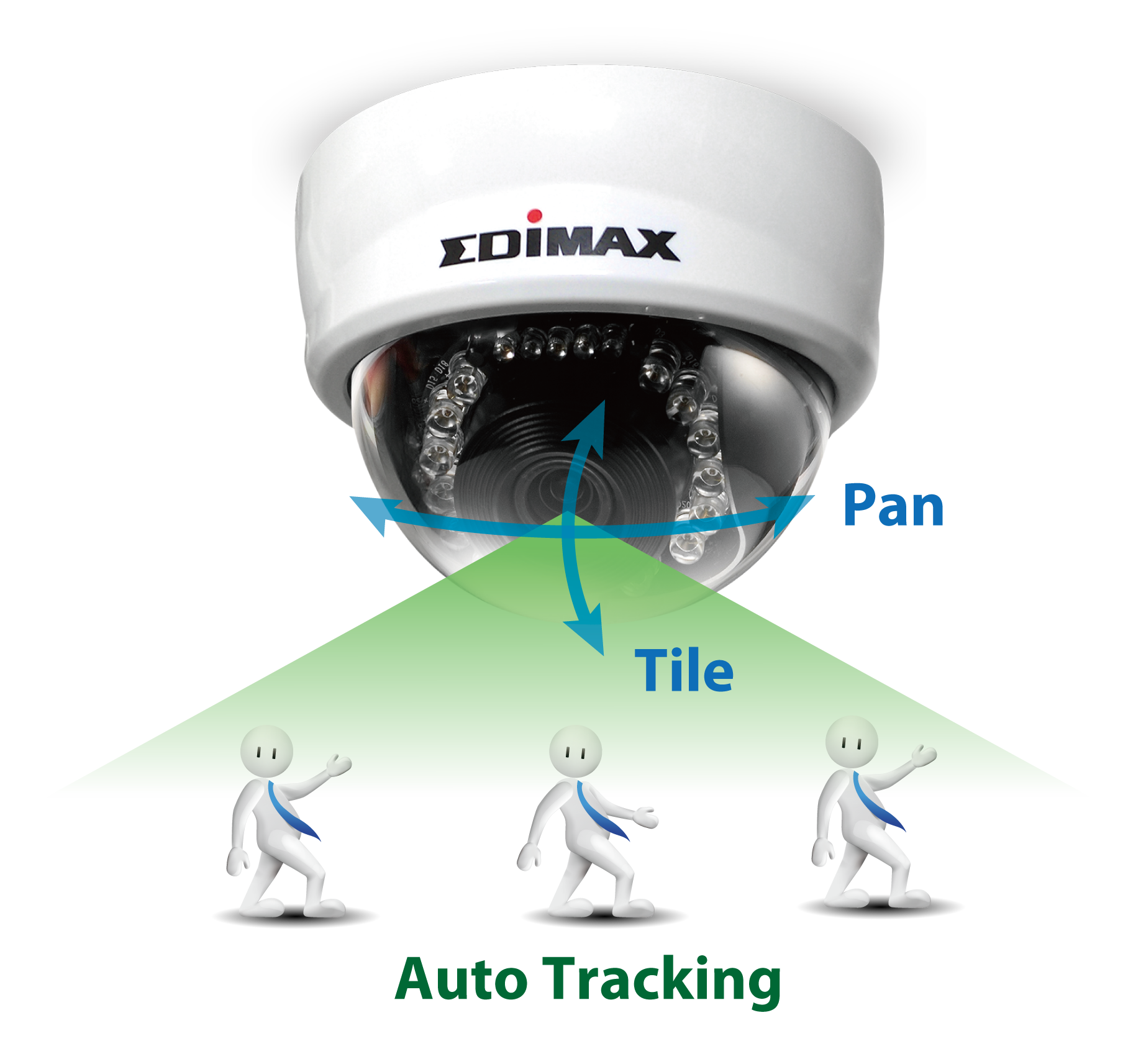 ---
Dag & nacht monitoring
19 infrarood LED's met mechanische ICR en automatische lichtsensor voor dag en nacht monitoring.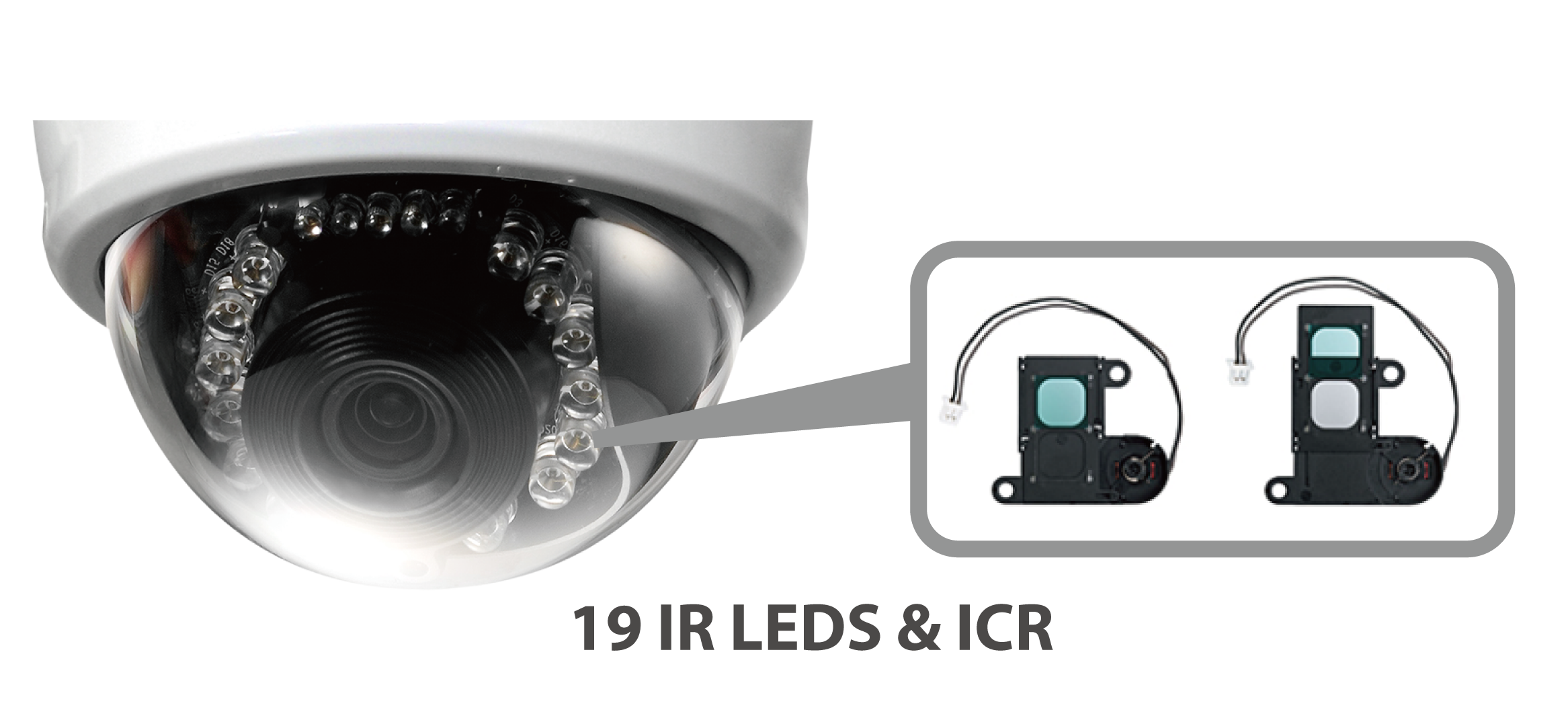 ---
Power over Ethernet
Ontworpen voor professionele overdekte surveillance en beveiligingstoepassingen met 802.3af PoE voor spanning en gegevensoverdracht over één ethernetkabel.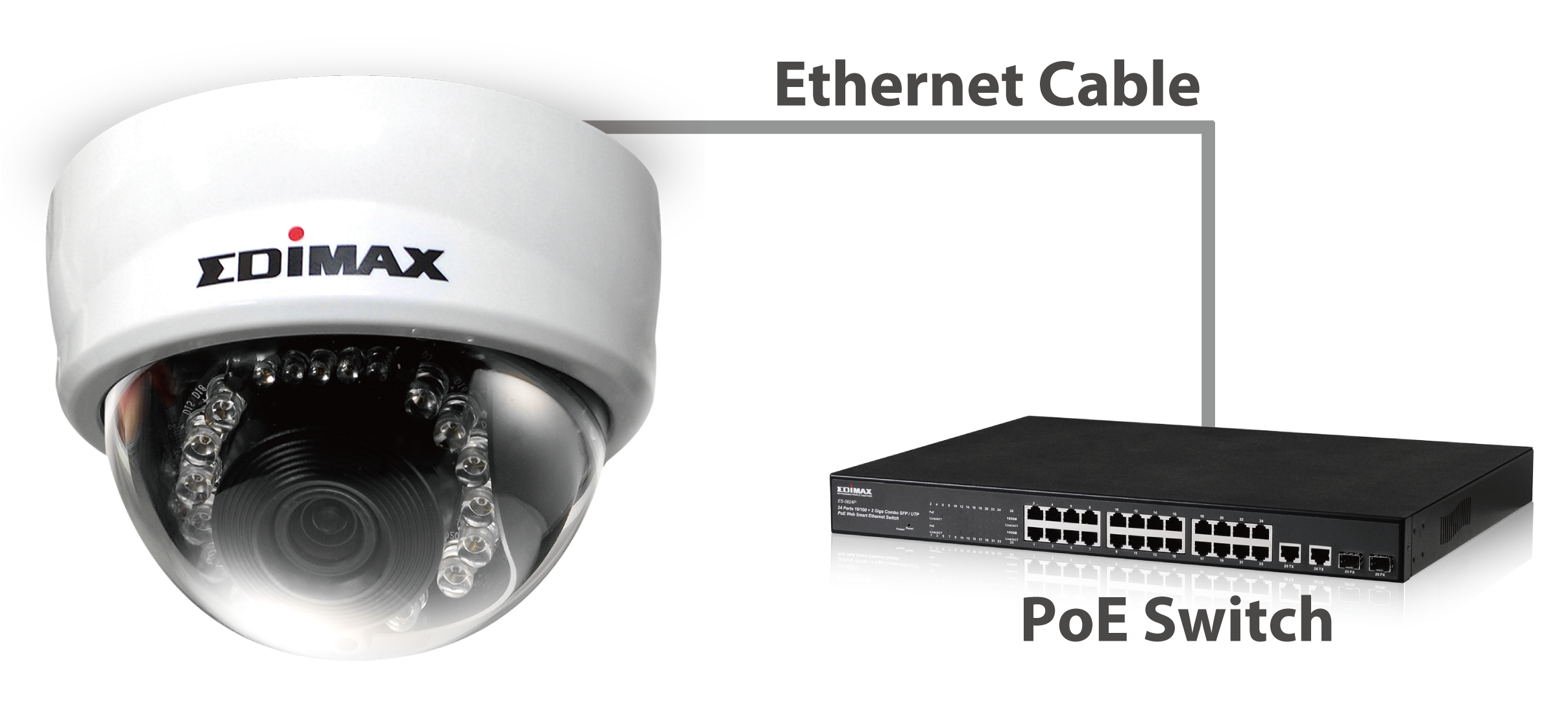 ---
Gratis 32-kanaals viewersoftware
De Edimax netwerkcamera wordt geleverd met EdiView32 software - een 32-kanaals programma voor het bekijken, opnemen en beheer van de camera en waarmee gebruikers live-beelden kunnen bekijken en tegelijkertijd hoge resolutie video opnemen. .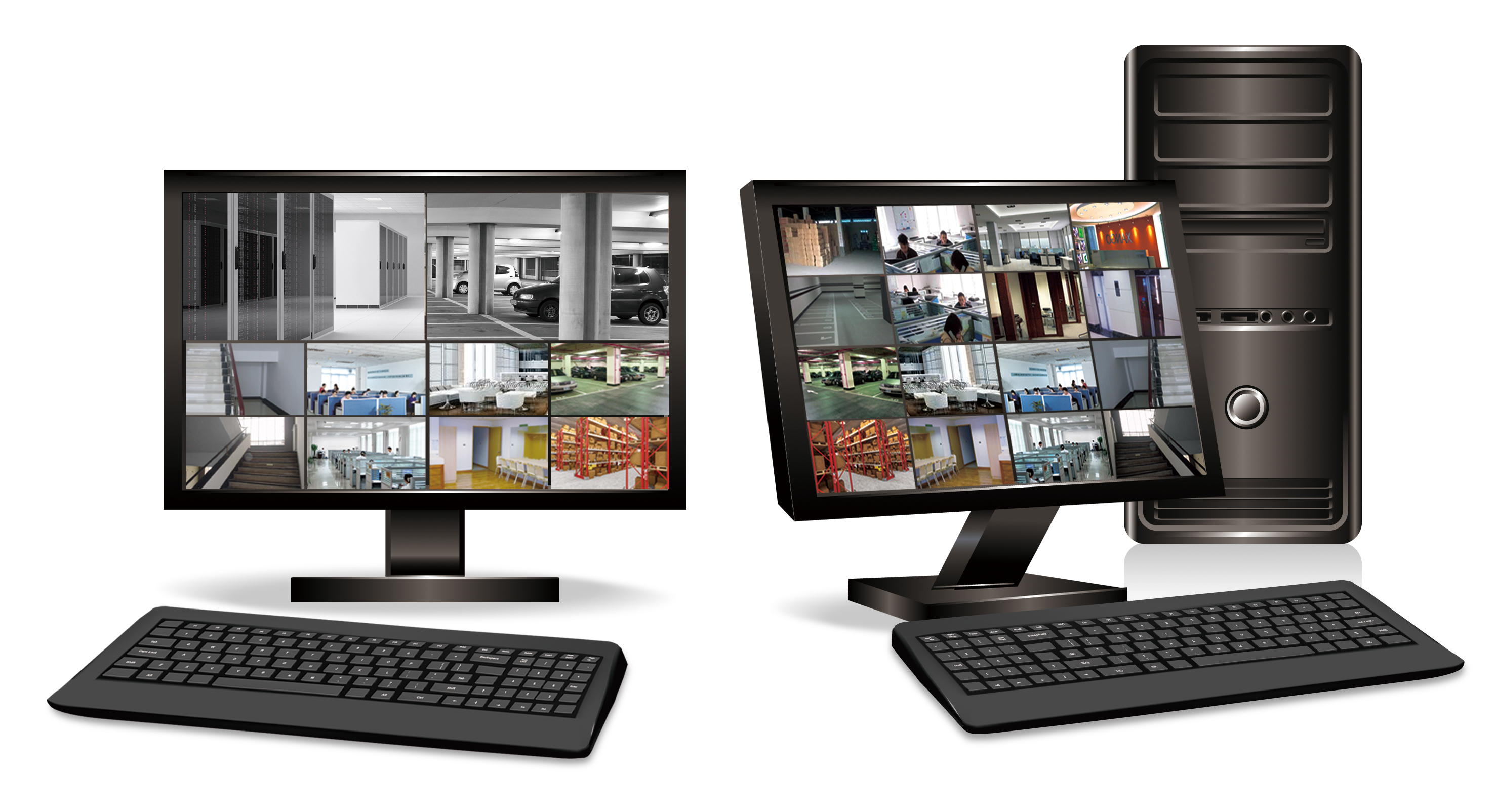 ---
Eenvoudige installatie
Ontworpen zodat de behuizing met één vinger kan worden geopend.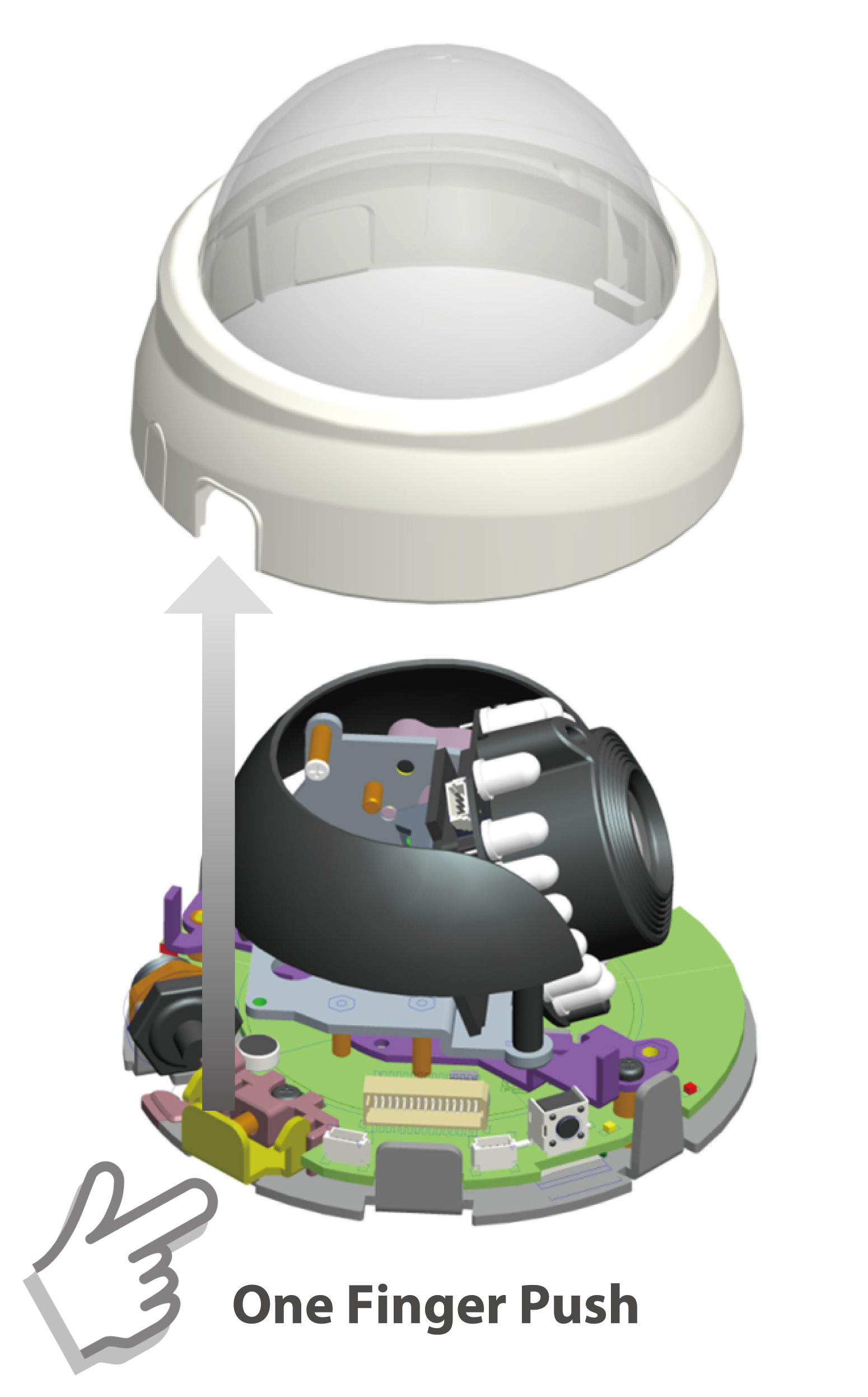 ---
AFMETINGEN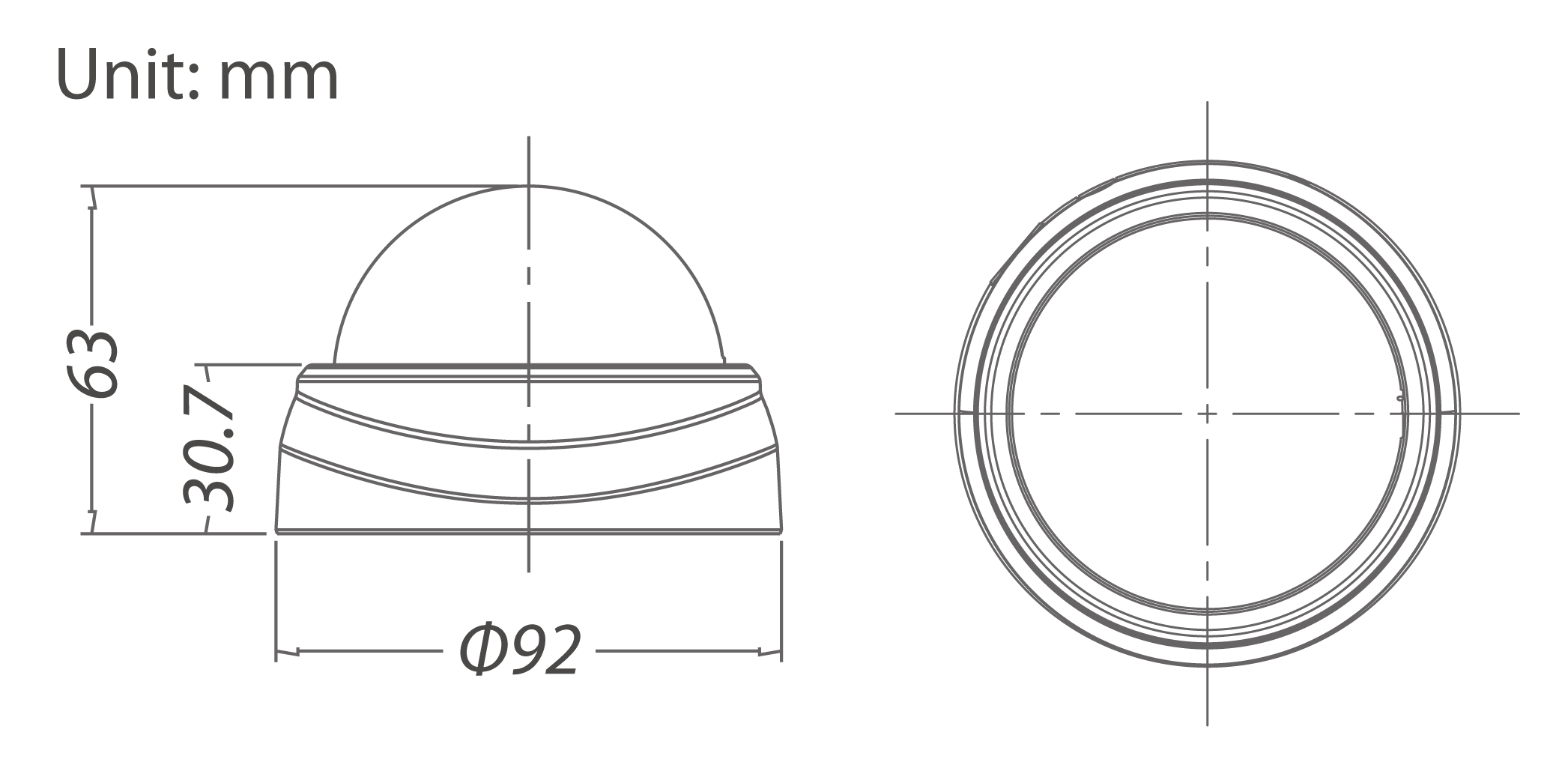 ---
TOEPASSINGSDIAGRAM