Edimax CV-7438nDM N600 Universal Dual-Band Wi-Fi Bridge, an ideal solution for home entertainment, features a high-speed wireless connection to convert your Ethernet-enabled devices to be wireless, and a dual-band option (either the 2.4 or 5 GHz radio bands) to avoid interference with other devices. Additionally, CV-7438nDM is designed with an audio jack which enables the music streaming directly by exiting audio speakers from the apps of PCs or smartphones.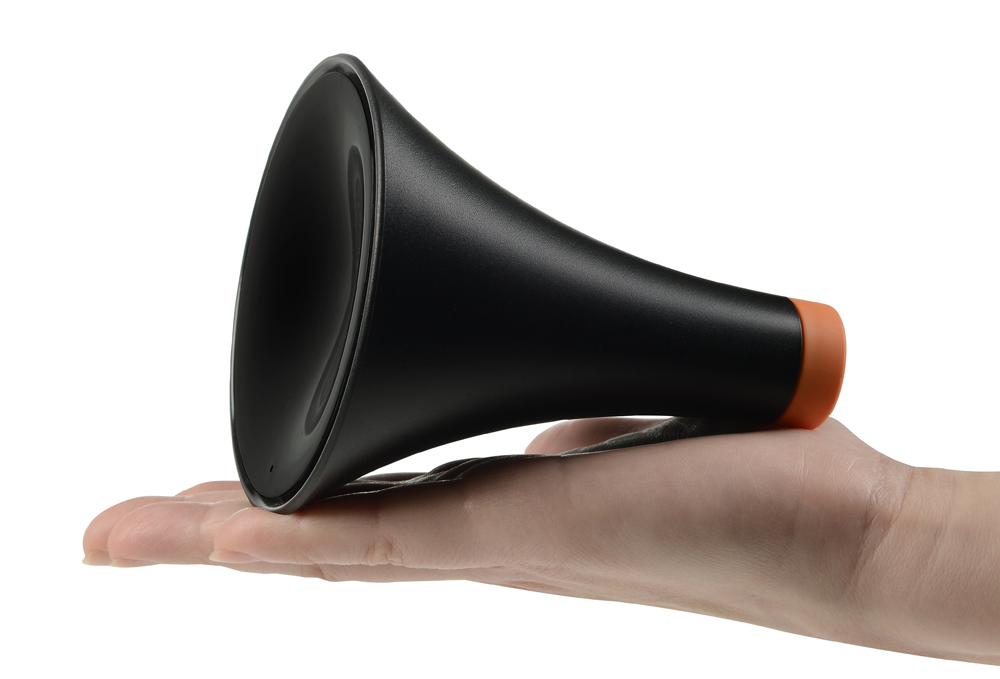 ---
Break Free From A Speaker Dock
Stream music wirelessly instead of locking your smartphone into an inconvenient speaker dock. Use your smartphone as usual anywhere around your home to make calls, send messages and check your email and social media – all without interrupting your music.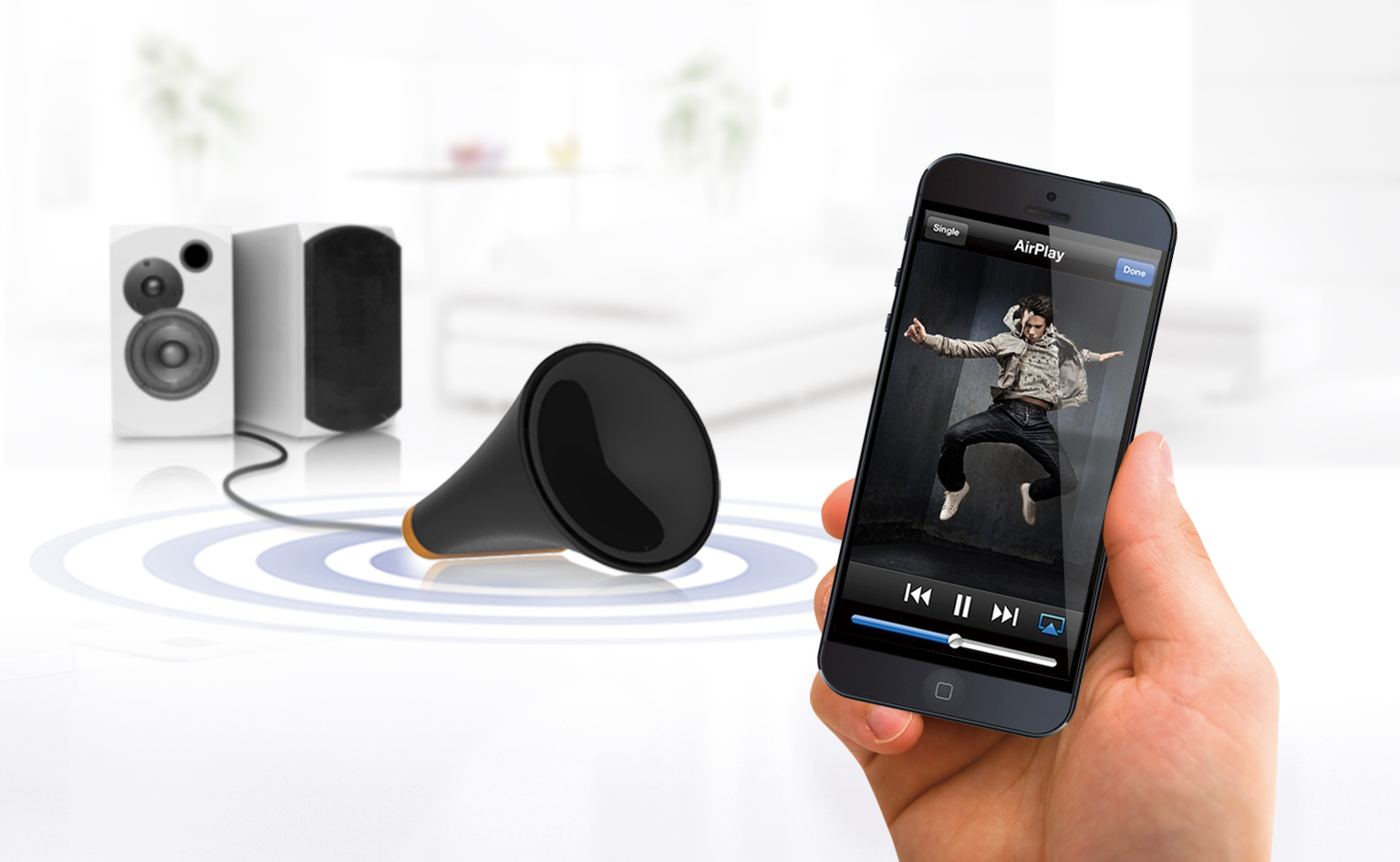 ---
Convert Wired Ethernet to Wireless
Eliminates annoying cables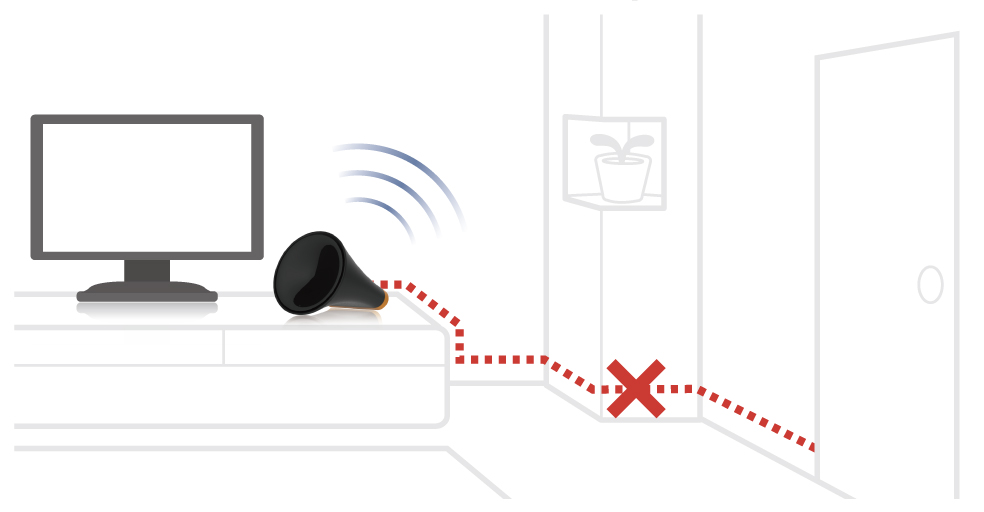 ---
Universal Compatibility
Supports two simultaneous connections and works with any Ethernet device, including smart TVs, Blu-ray /DVD players, game consoles, DVRs and set-top boxes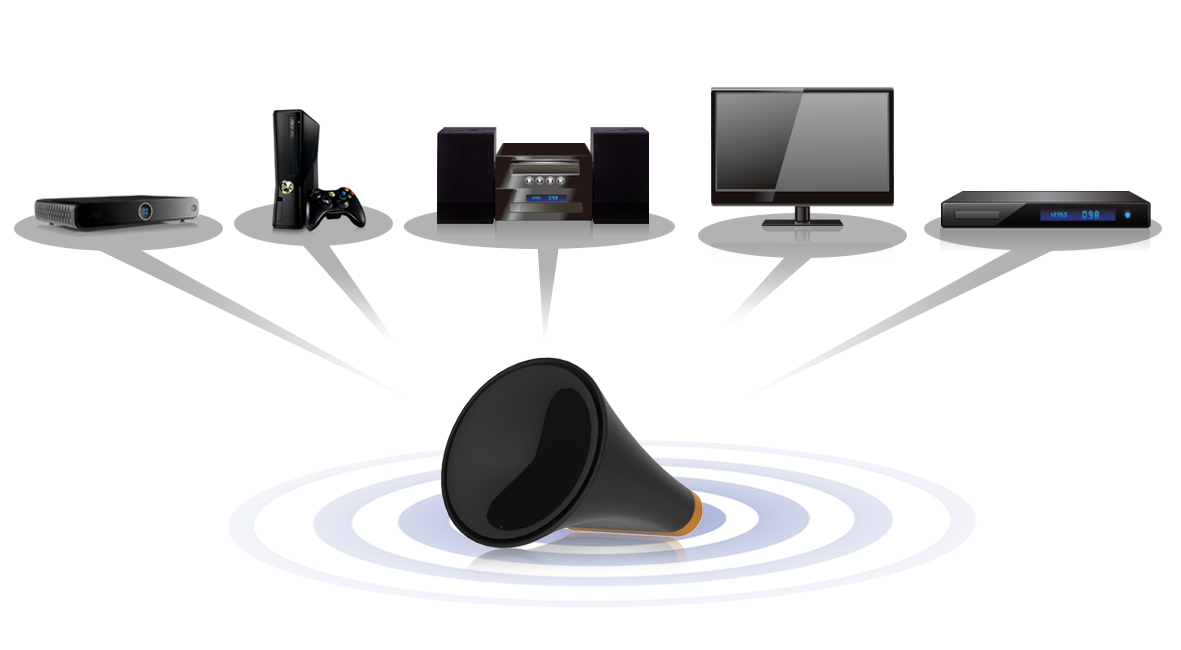 ---
Plug & Play with no CD required
Hardware WPS button for easy one-touch setup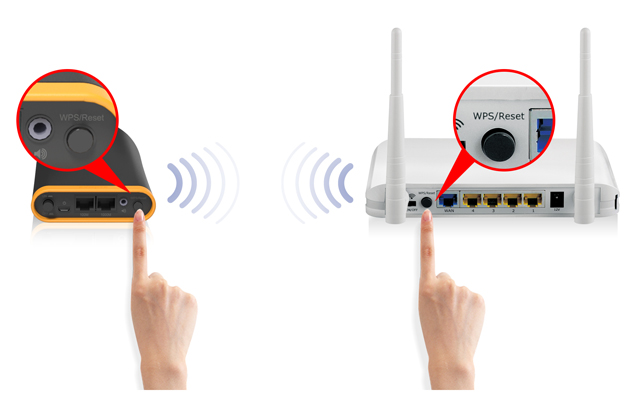 ---
FEATURES
Upgrade to 5GHz for HD video streaming
Converts any wired LAN device to wireless and complies with wireless IEEE 802.11a/b/g/n standards for data rates up to 300Mbps (2.4GHz 300Mbps or 5GHz 300Mbps). The CV-7438nDM dual-band wireless bridge is also an ideal solution to upgrade your existing, slow and out-dated 54Mbps 11b/g devices to super-fast 300Mbps 802.11n speeds. Upgrade your PS3, Xbox or other game console and connect to your existing Wi-Fi router for high performance, stable and robust wireless connectivity.
Support for two devices
Equipped with 2 LAN ports to provide Wi-Fi connectivity for two devices simultaneously. Connect smart TVs, Blu-ray/DVD players, DVRs, PCs, set-top boxes, game consoles or any Ethernet-cable device to your Wi-Fi network. Say goodbye to unsightly, inconvenient cables and enjoy HD video & high-quality digital audio streaming in style.
Wireless music streaming to your audio system
Features a standard 3.5mm audio jack to connect to your speakers or home theater system - listen to your iPhone®, iPad® or iTunes® music library wirelessly from your living room or any audio system around your home.
WPS hardware button
A built-in Wi-Fi Protected Setup (WPS) button allows for easy integration into existing home wireless network environments. Simply press the WPS button on both the CV-7438nDM and your home wireless router to establish a quick, easy and secure wireless connection.
Smart iQ Setup
Setup couldn't be easier with our user-friendly, browser-based iQ Setup. iQ Setup can run from any browser on a smartphone, tablet or computer and ensures a smart, automated process to get your Wi-Fi bridge running efficiently. Simply select the 2.4GHz or 5GHz network you want to connect to and follow the on-screen instructions to complete setup with a few easy clicks.

Energy saving power on/off switch
Switch off the Wi-Fi bridge when it's not in use and contribute to a greener environment.
Gigabit Ethernet port
The CV-7438nDM is equipped with a super-fast Gigabit Ethernet port (1000Mbps) to connect to Gigabit devices for the fastest possible wired transfer speeds.
WPA/WPA2 advanced wireless encryption
Supports various wireless encryptions protocols, including WEP 64/128 bit, WPA and WPA2.

---
APPLICATION DIAGRAM
Bridges Wired Internet Devices
The Wi-Fi bridge offers a wireless connection to wired devices, allowing even Ethernet-only devices to go online wirelessly.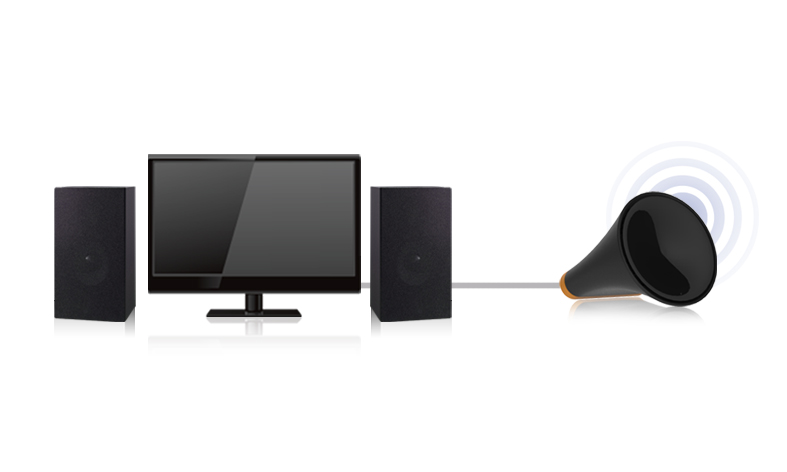 ---
Suitable for Home Theatres
The CV-7438nDM connects to a home theatre system via a standard 3.5mm audio jack – stream music wirelessly from your smartphone, tablet or PC to your home entertainment/speaker system.