The BR-6228nC V2 is a 150Mbps high-speed multi-function Wi-Fi solution which supports IEEE 802.11b/g/n standards and provides significantly improved coverage with a 9dBi antenna. Operating as a router, access point or range extender, the BR-6228nC V2's flexibility meets the demands of any networking applications. The smart iQ Setup wizard makes setup and installation as easy as a few clicks. Impressive performance and a competitive price make the BR-6228nC V2 a cost-effective solution for home or small office environments.
3-in-1 Router, Access Point and Range Extender
The BR-6228nC V2 can work as router, access point or range extender. Just configure the mode you need for your network environment using the smart iQ Setup wizard and enjoy surfing the web.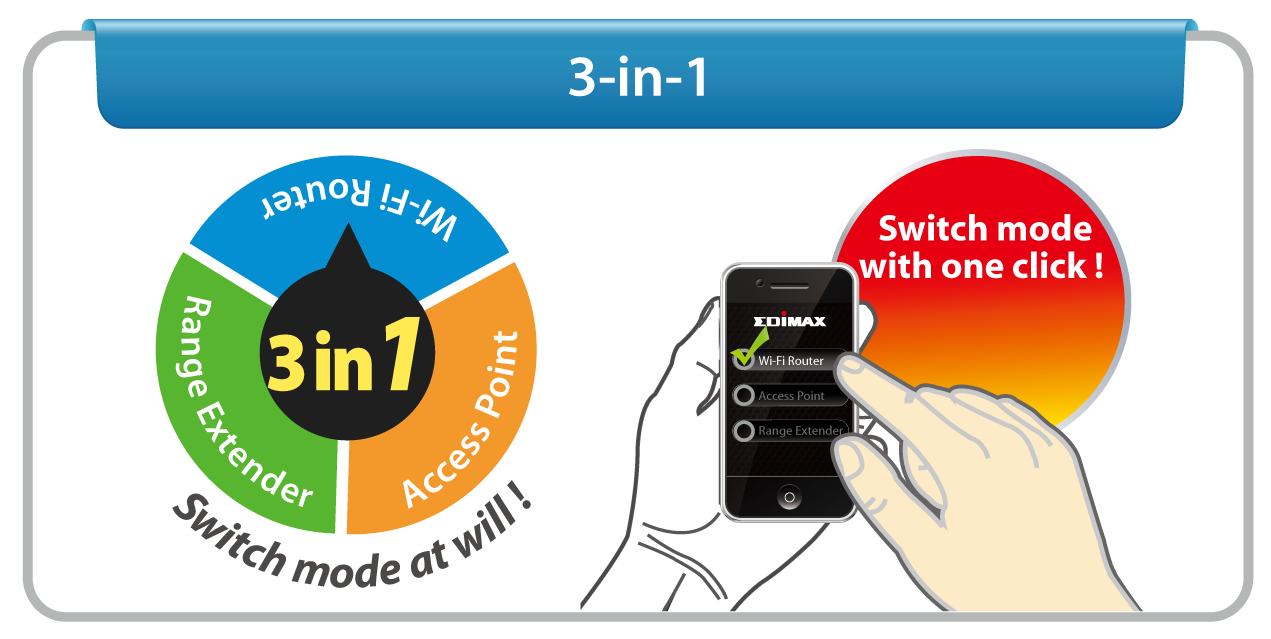 ---
Smart iQ Setup
Features iQ Setup for smart, automatic and quick installation with no CD required.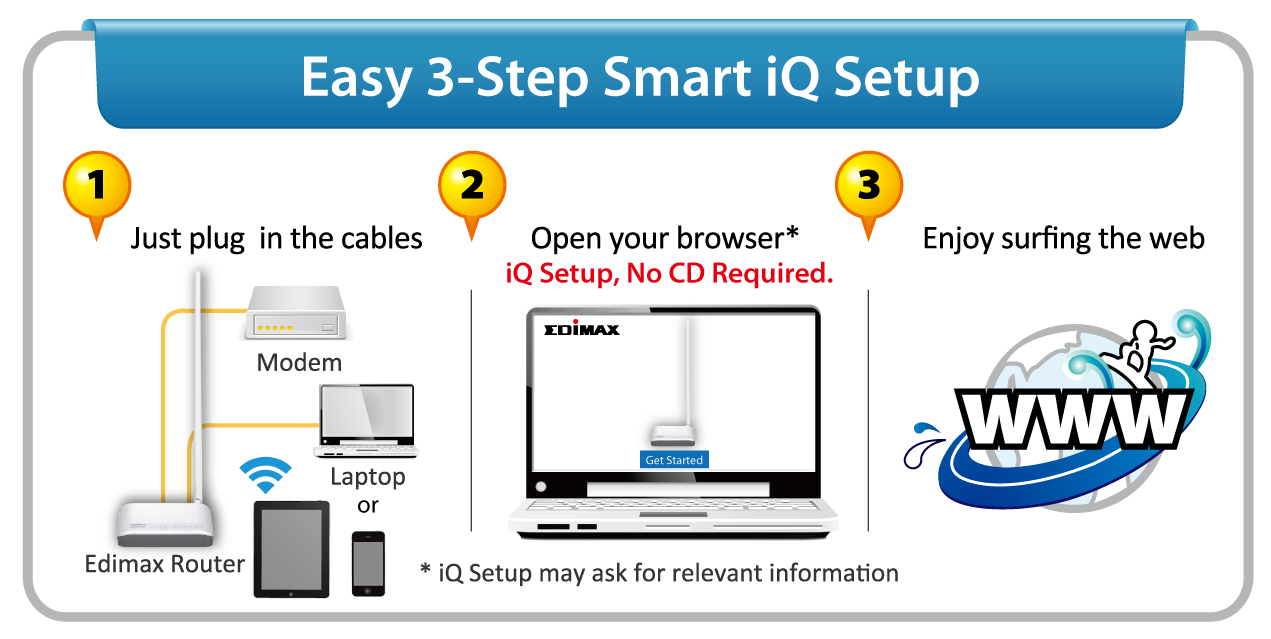 ---
9dBi High Gain Antenna
Employs a 9dBi high gain antenna to enhance wireless range and coverage, providing powerful penetration through walls and floors.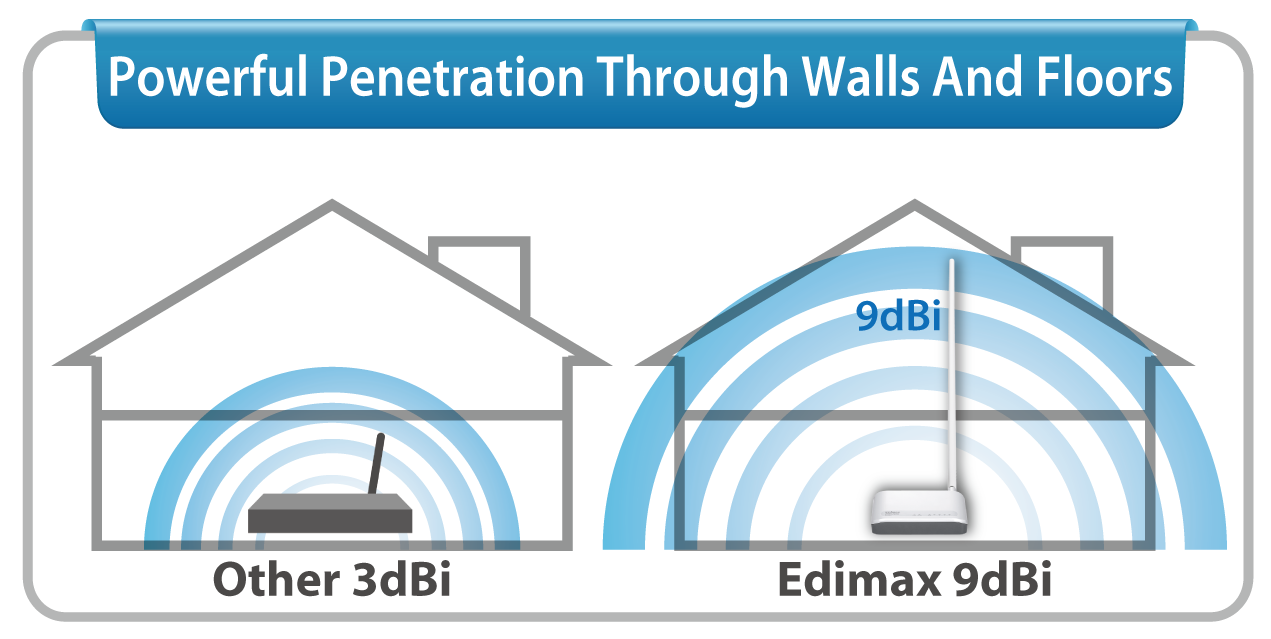 ---
Guest Network*
Supports a guest network to provide connectivity while isolating guests from your primary network.
*Router mode only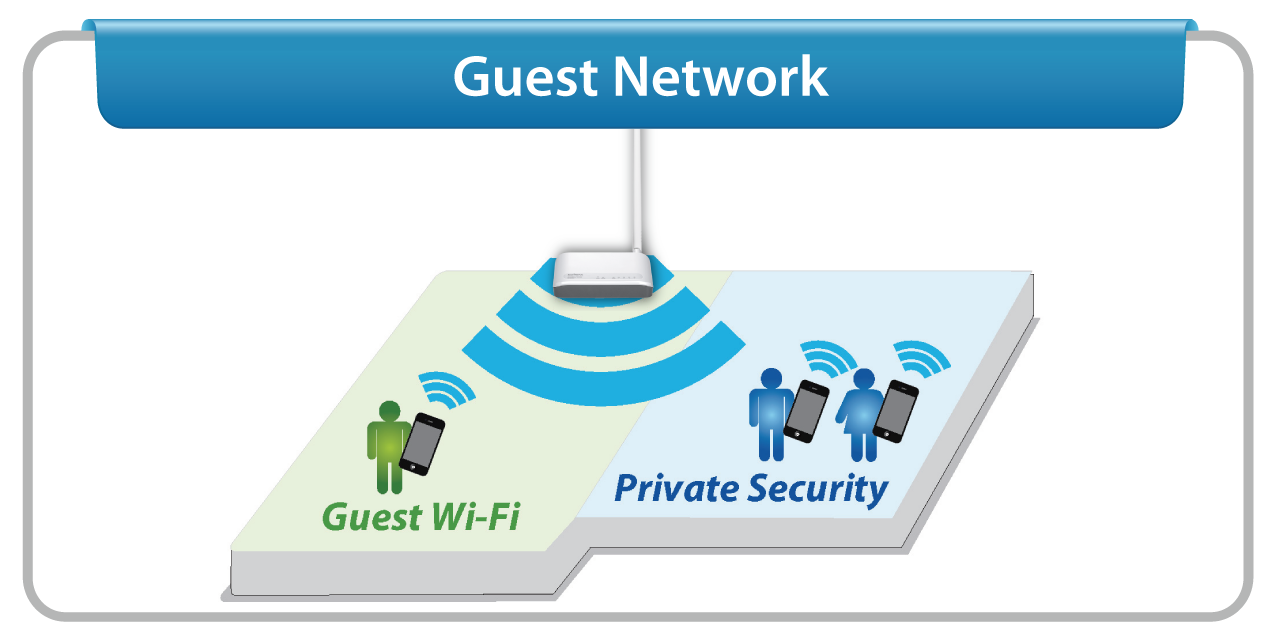 ---
Green Technology
Designed with the latest green technology, the BR-6228nC V2 uses 30% less power compared to other standard 150Mbps routers.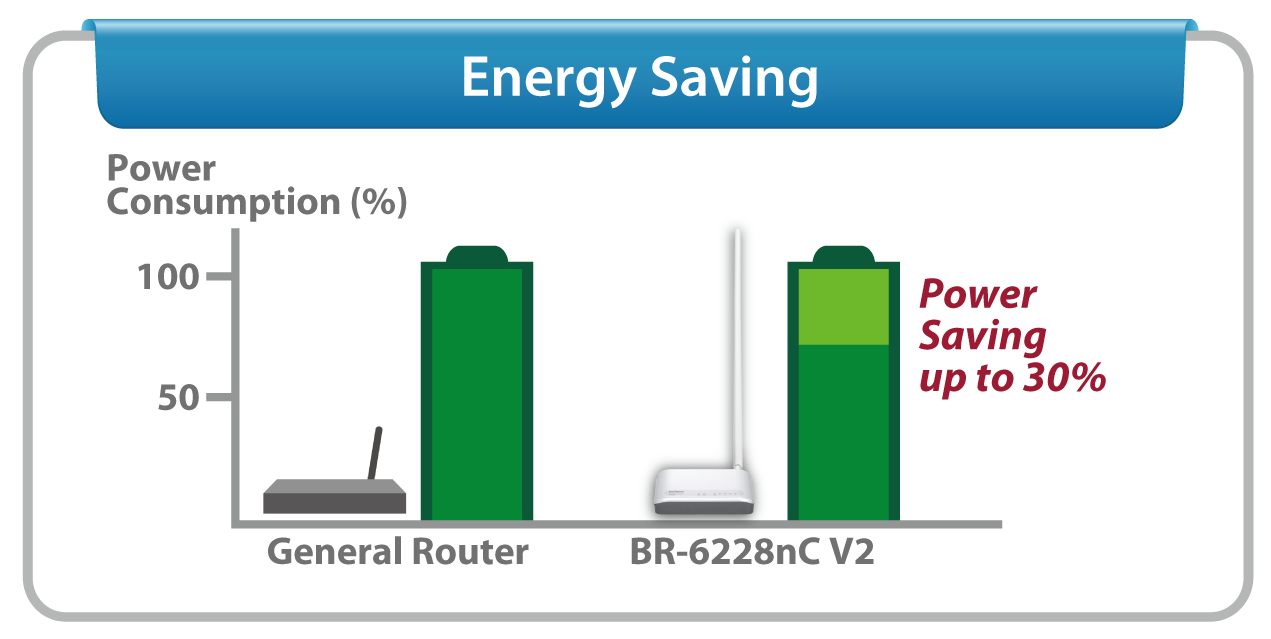 ---
Wireless Internet Service Provider (WISP) Connection Mode
With WISP support, the BR-6228nC V2 is able to share an Internet connection from a wireless ISP access point and convert it into a wired or wireless network for multiple users in your home or office.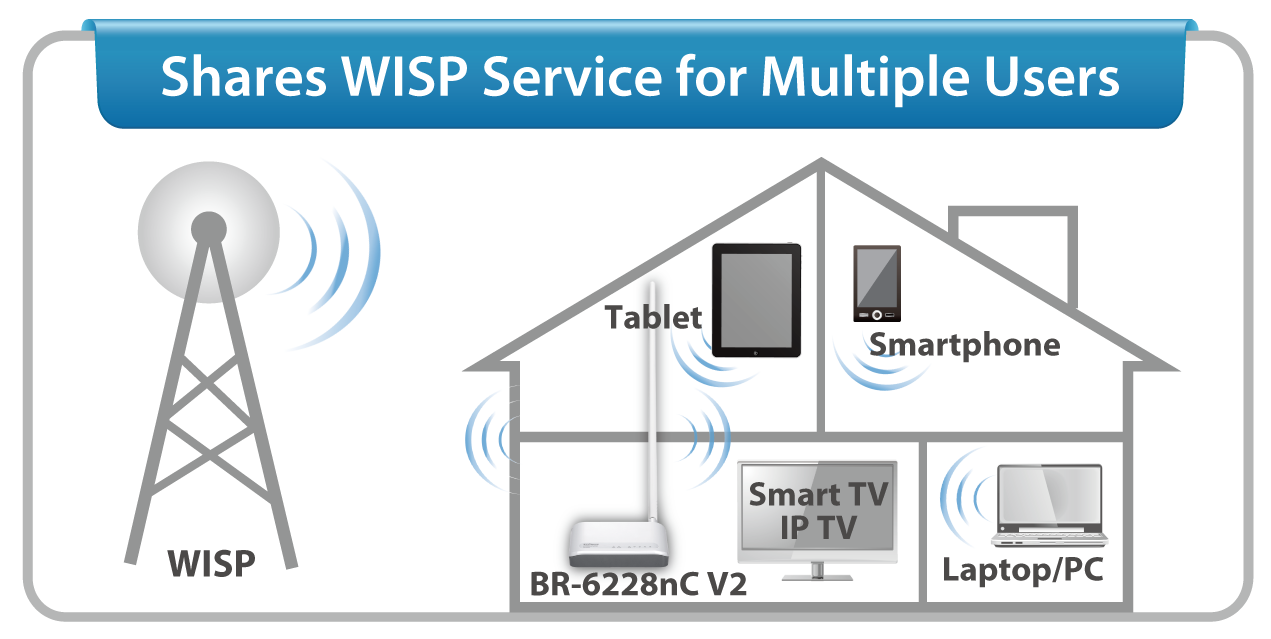 ---
Wi-Fi Protected Setup (WPS) Button
The BR-6228nC V2 has a one-click Wi-Fi Protected Setup (WPS) button to help you set up and activate a secure wireless network in a snap.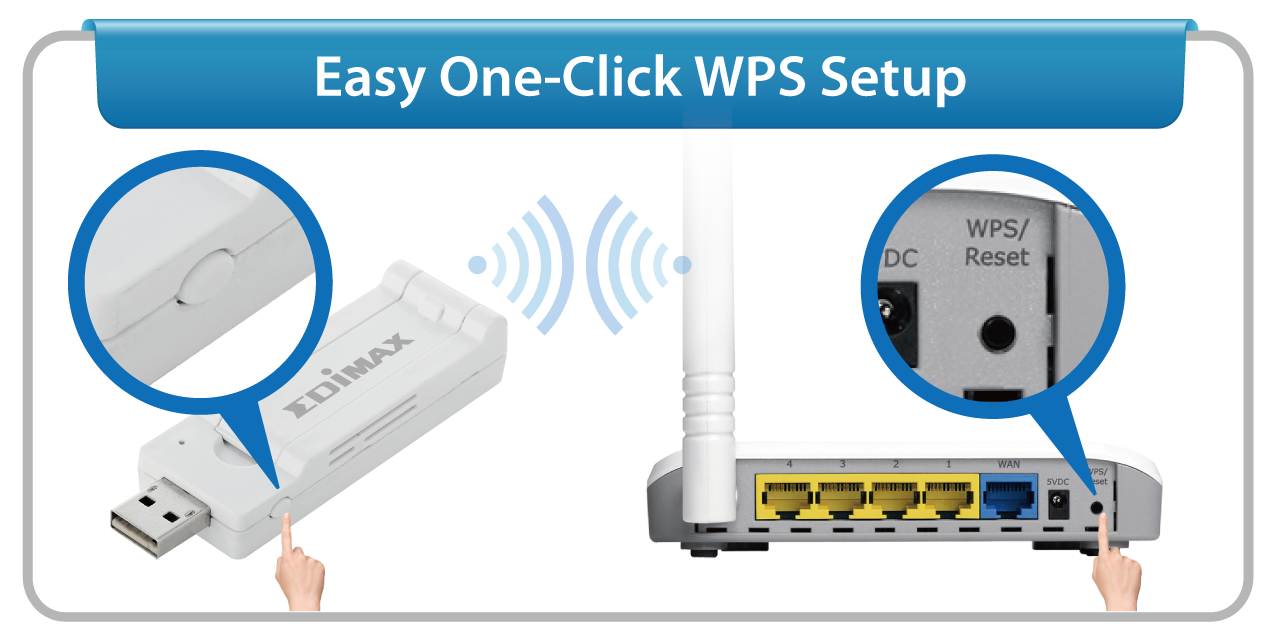 ---



APPLICATION DIAGRAMS