Convert Wired Ethernet to Wireless
Eliminates annoying cables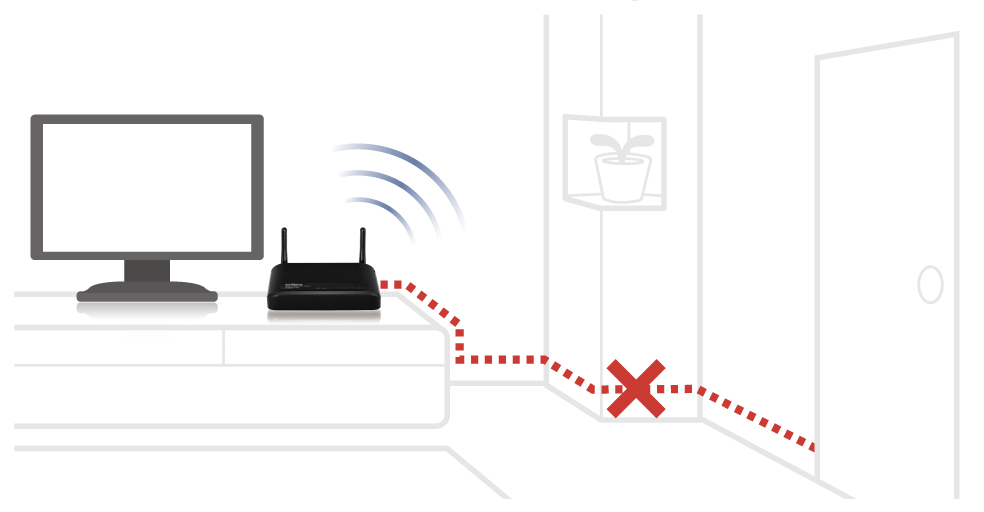 ---
Universal Compatibility
Works with any Ethernet-enabled device, including smart TVs, Blu-ray/DVD players, game consoles, DVRs, Set-top-boxes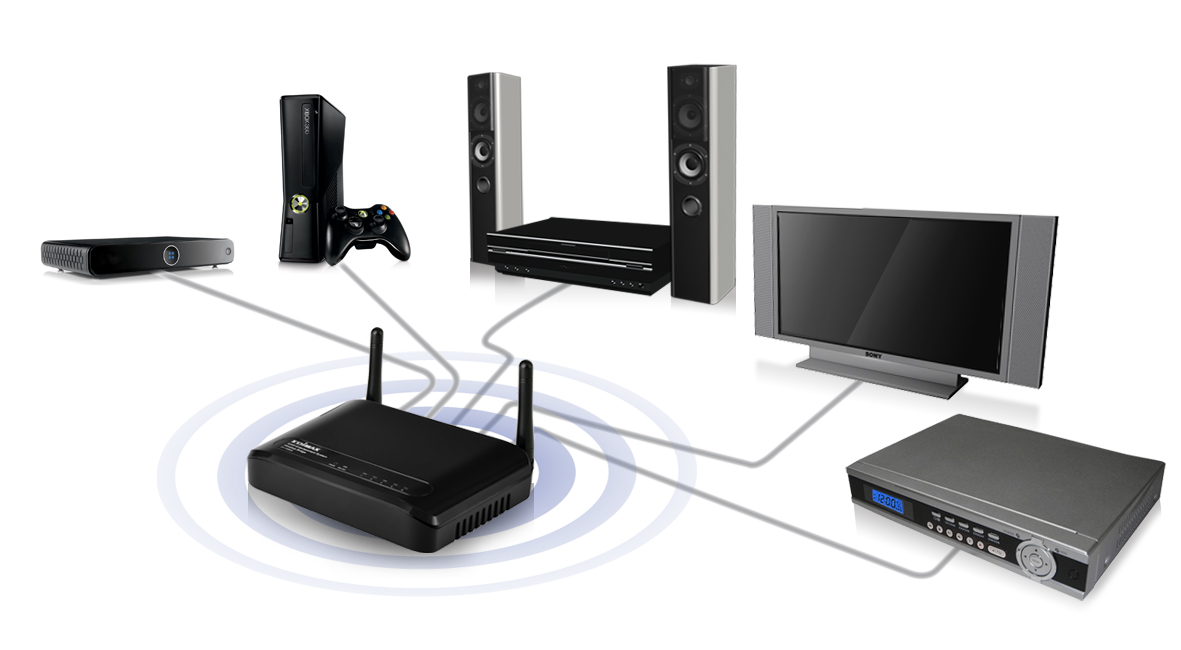 ---
Plug & Play
Hardware WPS button for easy one-touch setup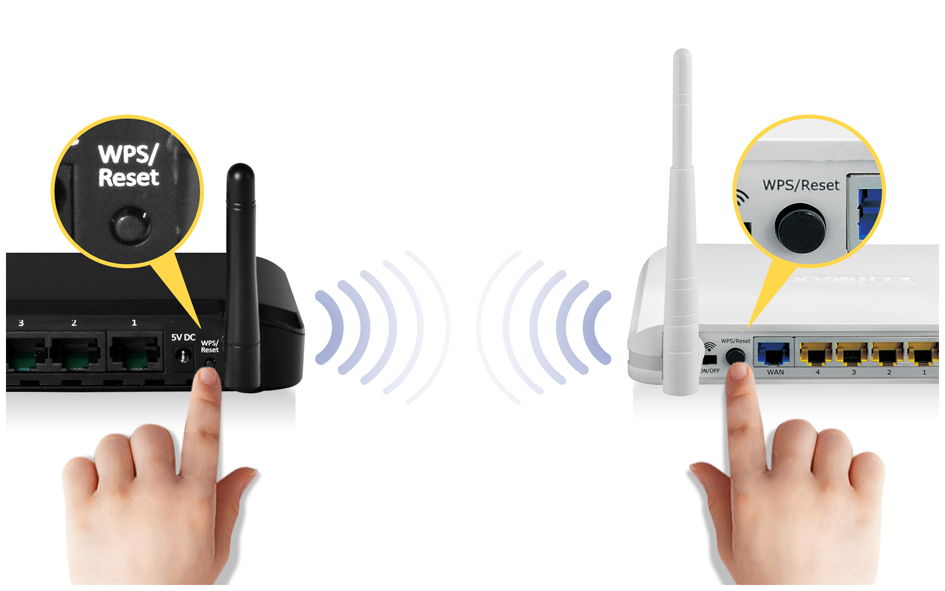 ---
Home Entertainment
Wi-Fi bridge for up to 5 devices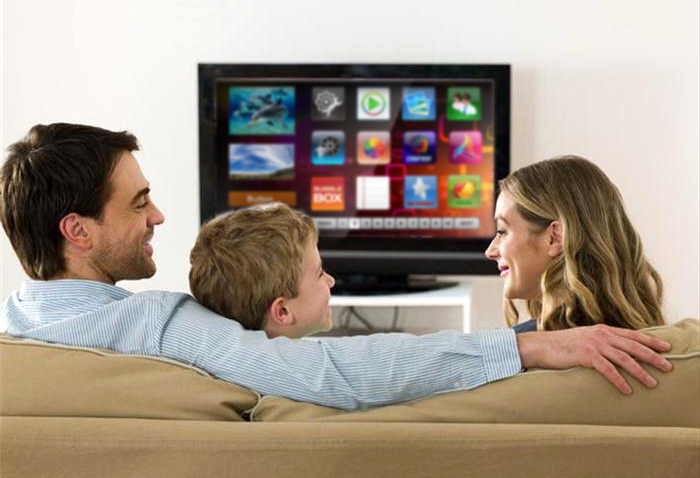 ---


​
FEATURES
Wireless 11n speed
Complies with wireless IEEE 802.11b/g/n standards, with data rates up to 300Mbps. Converts wired LAN to wireless, and may also upgrade existing low-speed 802.11b/g devices to faster 802.11n speeds.
Supports multiple devices
Equipped with five 10/100Mbps Ethernet ports, to connect to devices such as smart TVs, Blu-ray/DVD players, game consoles, DVRs, PCs, and set-top boxes.
WPS hardware button
Hardware WPS (Wi-Fi Protected Setup) button allows easy installation into existing home wireless networking environments. Simply press the WPS button on the device and the home wireless router.

Smart iQ Setup
​Features user-friendly browser-based iQ Setup for smart, automatic and quick installation. Previously problematic settings can be completed with just a few clicks.
WPA/WPA2 advanced wireless encryption
Supports various wireless encryptions protocols, including WEP 64/128 bit, WPA and WPA2.
Green and energy-saving
Supports IEEE802.3az Energy Efficient Ethernet (EEE) and implements wireless green technology, which can reduce power consumption by 40% to 80%, by adjusting power to wired and wireless connections depending on usage.
External antenna with longer wireless distances
Equipped with external dipole antennas for better wireless transmission range and coverage. The device can be placed in a living room far away from the wireless router, yet still provide smooth Internet video and online gaming experiences.
​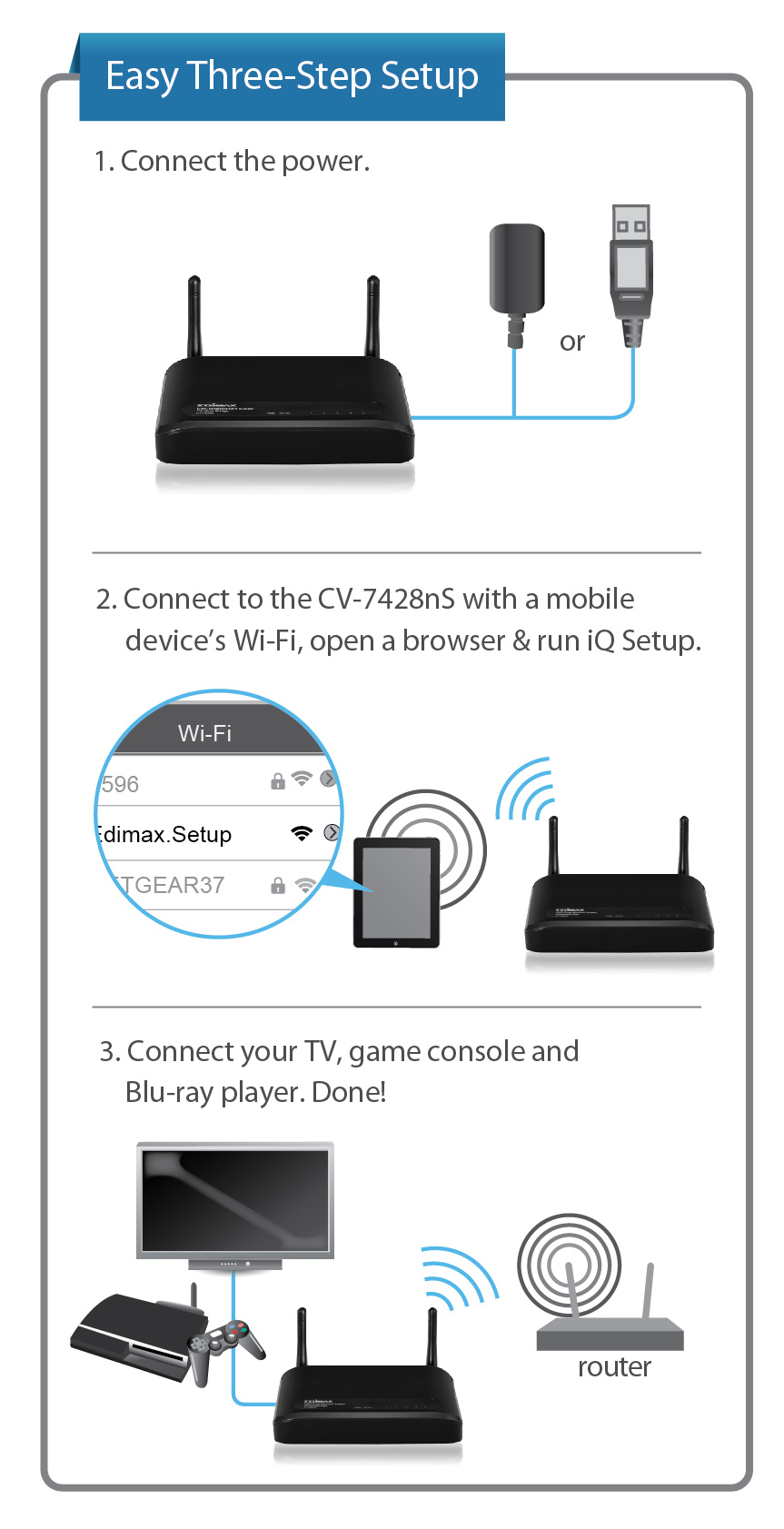 ​
---
APPLICATION DIAGRAMS
Bridges Wired Internets Devices
The Wi-Fi bridge offers a wireless connection to wired devices, allowing even Ethernet-only devices to go online wirelessly.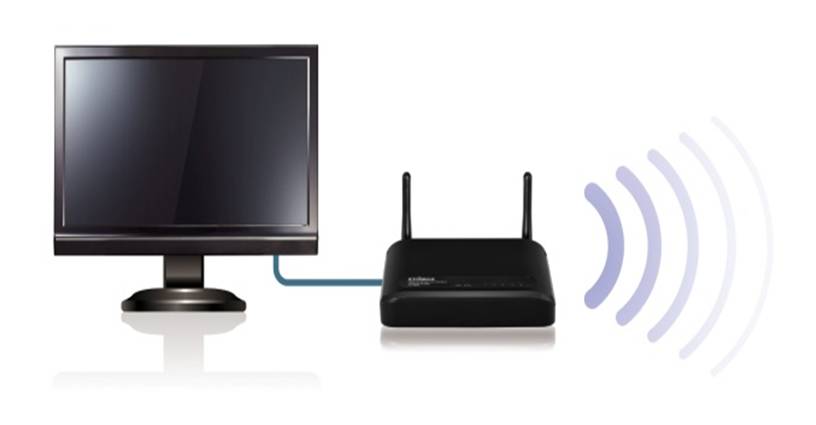 ---
Suitable for Home Environments
The wide operating range of the device means it can be installed away from the wireless router or access point, yet still provide wireless connectivity to attached devices.