The Edimax IC-7001W pan and tilt network camera is a versatile monitoring device ideal for monitoring your home in daylight and at night. With Edimax Plug-n-View technology, no complicated setup is required and you can easily connect the camera to the cloud and monitor remotely from a smartphone, tablet or laptop. It can monitor a large area with its pan and tilt design, and its motion-triggered snapshot-to-email function ensures that you capture every criminal event. The IC-7001W comes with two network interfaces (Fast Ethernet & wireless), making it perfect for any home monitoring application.
Plug-n-View para una fácil vigilancia remota 24/7
La tecnología Edimax Plug-n-View hace fácil que usted tenga bajo control la seguridad de su hogar, familia, mascotas y bienes desde cualquier lugar en el que se encuentre. Con la tecnología Plug-n-View, puede conectar su cámara de red Edimax a la nube siguiendo unos pocos pasos sencillos y acceder a ella en modo remoto con un smartphone, tableta u ordenador desde cualquier parte.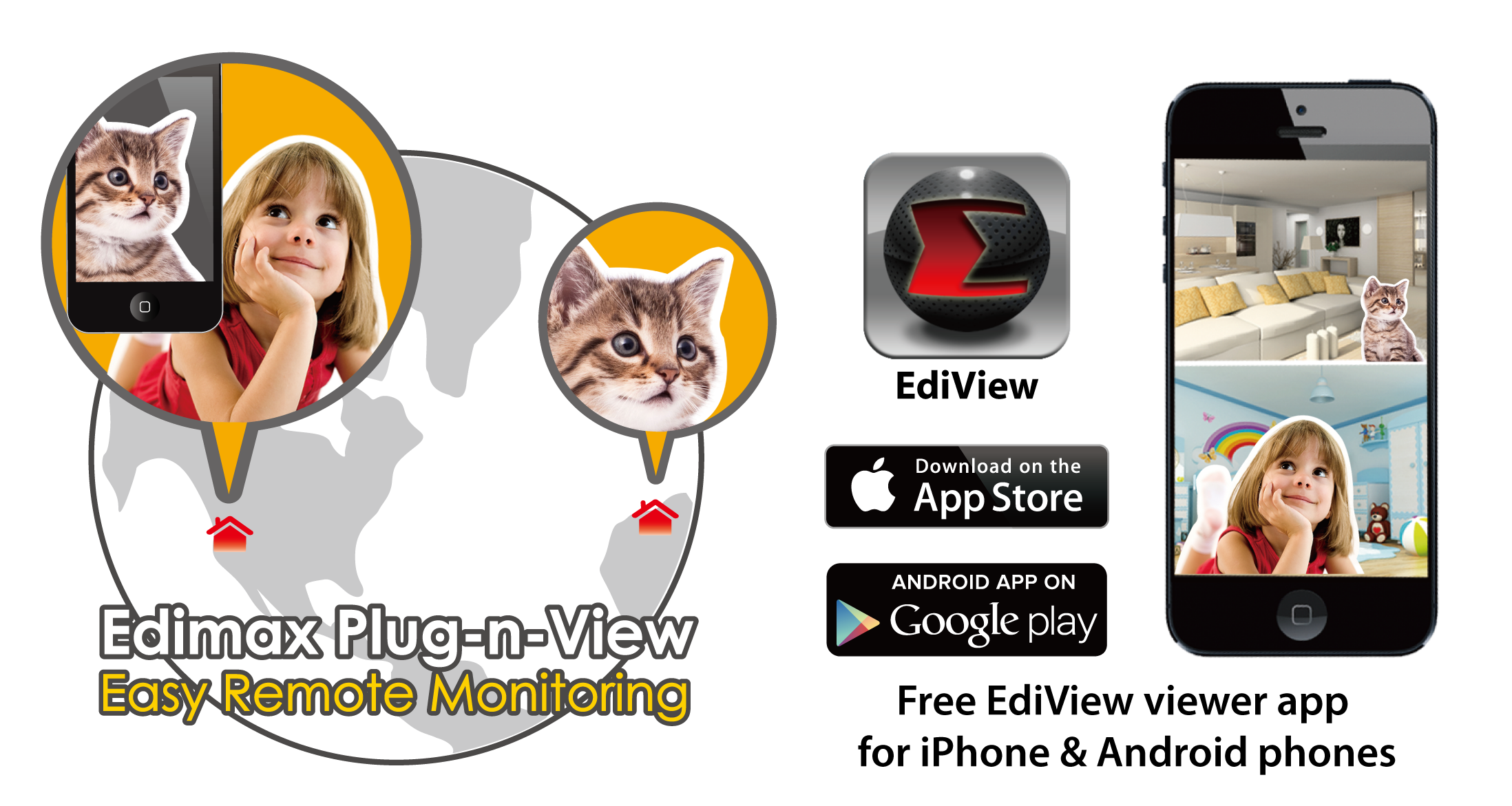 ---
Visión nocturna
Los leds IR (infrarrojos) incorporados y el sensor de luz hacen que esta cámara de red Edimax sea perfecta para capturar vídeos claros y nítidos con poca iluminación. Cambia automáticamente a modo de visión nocturna y enciende los leds IR para iluminar la zona vigilada cuando oscurece, asegurándole grabaciones de vídeo de los momentos críticos, tanto de día como de noche.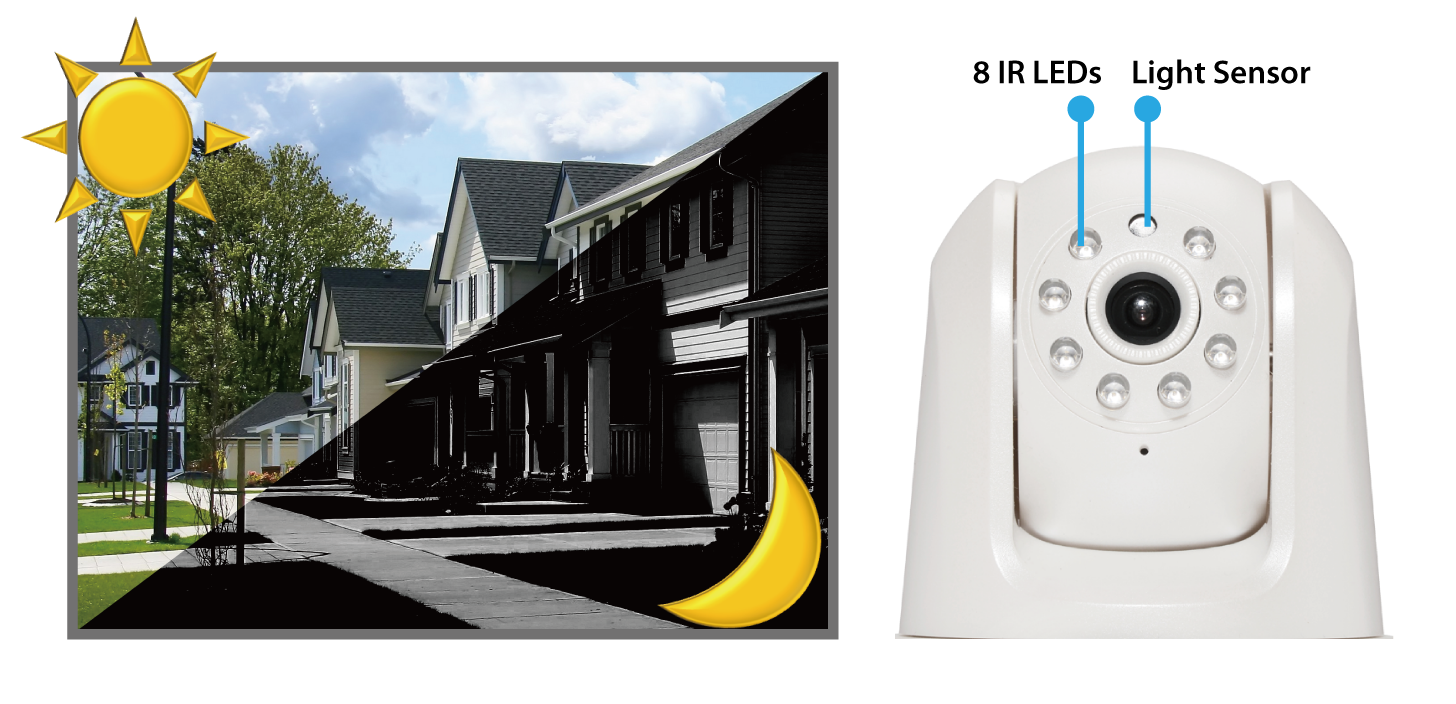 ---
Panorámica e inclinación motorizada
Con su capacidad panorámica de ±355 grados y de inclinación de ±120 grados, esta cámara de red Edimax le proporciona un ángulo de visión más amplio que las cámaras de red normales. Puede controlar la panorámica e inclinación de la cámara en modo remoto a través de un navegador web y una aplicación para smartphone.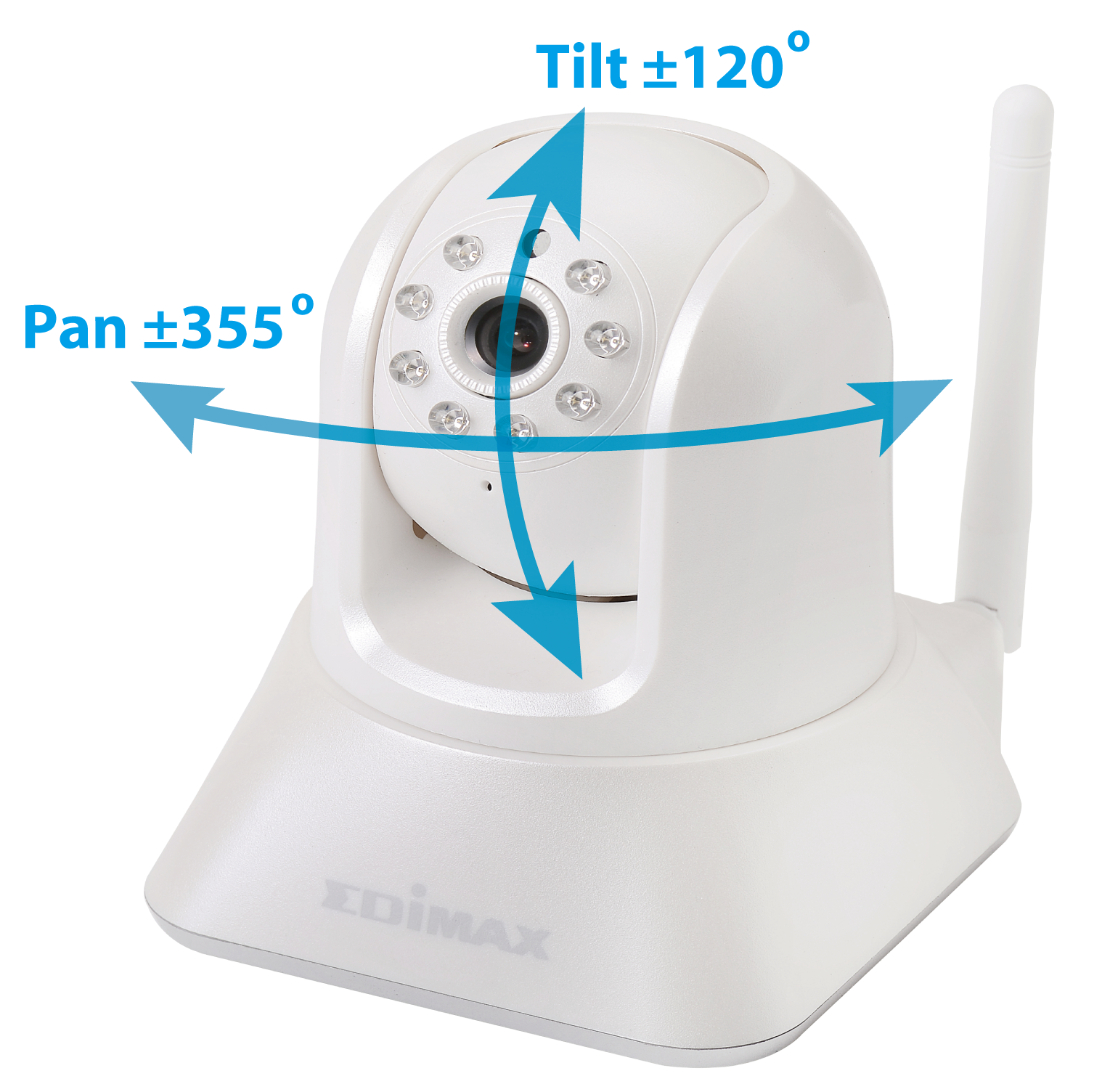 ---
MInstantáneas y grabaciones activadas por movimiento y enviadas por correo electrónico
El potente sistema de detección de movimiento multizona incorporado en esta cámara de red le garantiza las pruebas de cualquier evento delictivo. Puede predefinir una zona múltiple para la detección de movimiento dentro del alcance de monitorización y, cuando la cámara de red detecte algún movimiento en esa zona, sacará una instantánea o grabará una secuencia de vídeo del evento inmediatamente.
.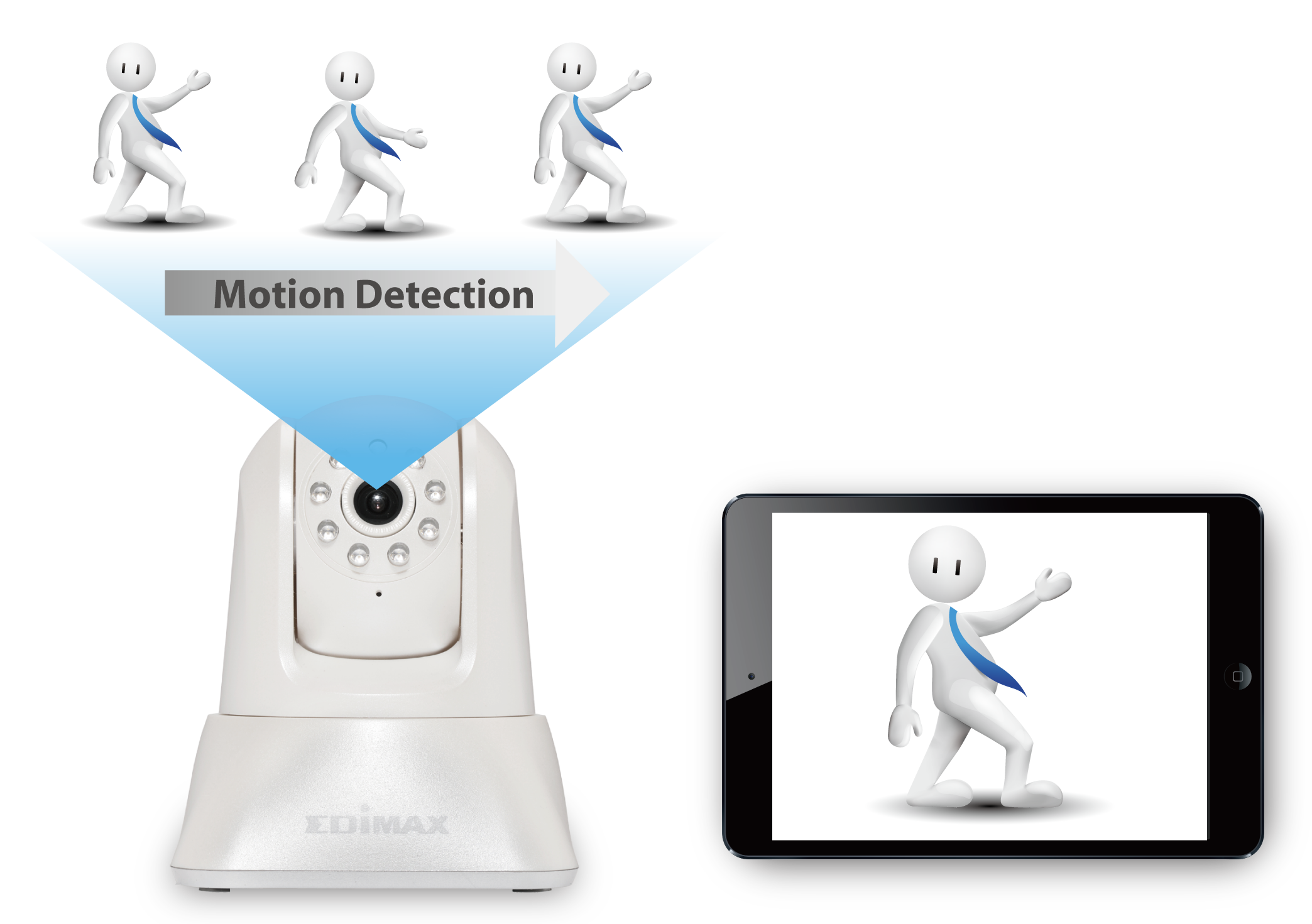 ---
CARACTERÍSTICAS DEL SOFTWARE
Fácil control remoto mediante iPhone, iPad, Android, PC y Mac

Detección de movimiento multizona
Grabación a partir del movimiento detectado
Envía capturas de imágenes de detección del movimiento al correo electrónico y FTP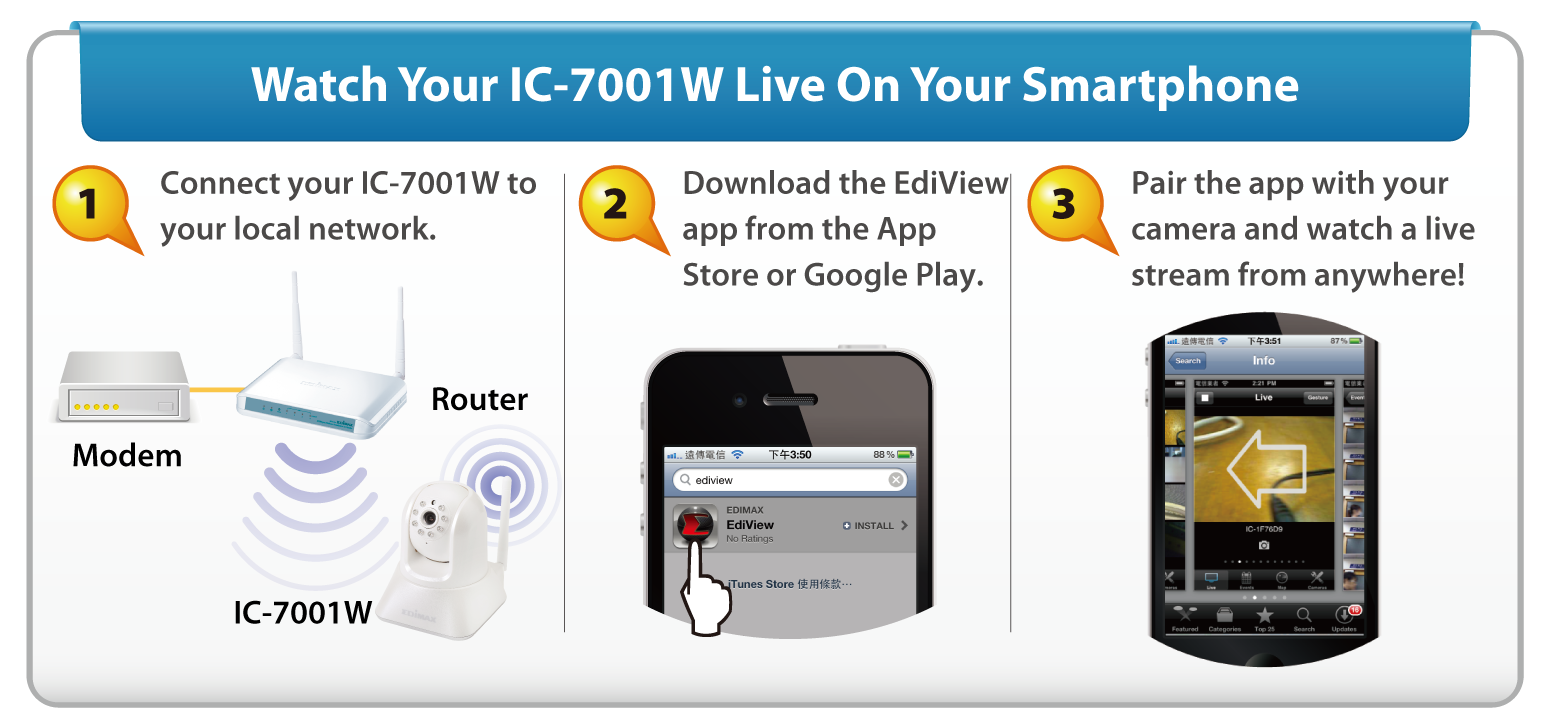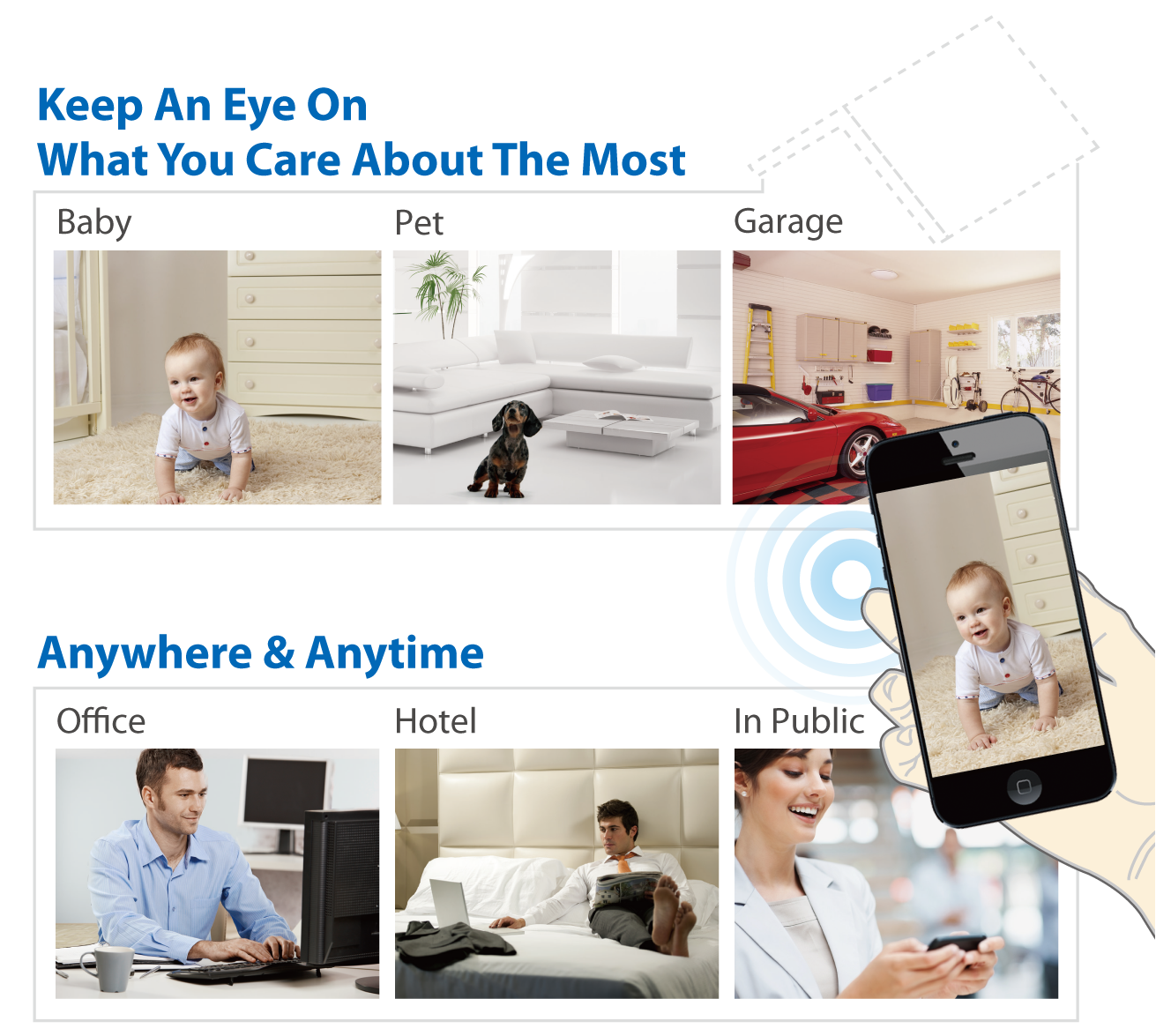 ---
DIAGRAMA DE LA APLICACIÓN